2017 EFC Registration Now Open
REGISTRATION FOR THE MONTCLAIR FILM FESTIVAL'S 2017
EMERGING FILMMAKER COMPETITION IS NOW OPEN!
SUBMISSIONS WILL BE ACCEPTED THROUGH MARCH 1, 2017.  
Award Ceremony and Screening will be held at the Wellmont Theater during the 2017 Montclair Film Festival, April 28 – May 7!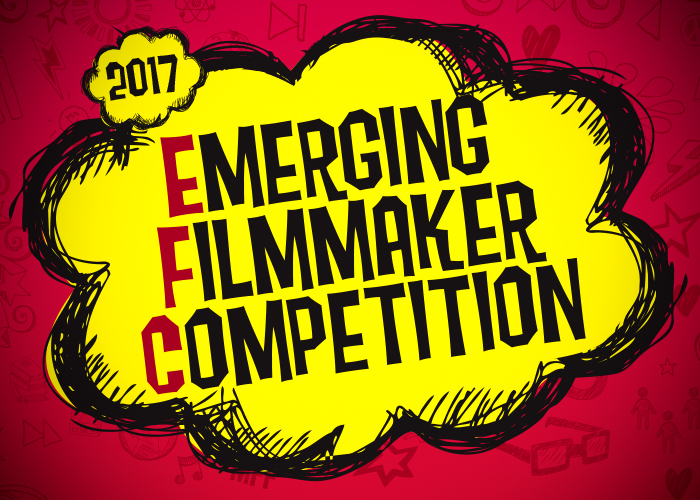 GENERAL RULES AND GUIDELINES
Films must be received or postmarked by March 1, 2017.
Winners will be announced on March 24, 2017.
Student's films can be entered into one of the following divisions:
Cinemaniacs:         Grades 4 – 6
Storytellers:            Grades 7 – 9
Visionaries:             Grades 10 – 12
Filmmakers in the Cinemaniacs and Storyteller divisions may submit a film up to 4 minutes in length.
Filmmakers in the Visionaries division may submit a film up to 5 minutes in length.
Award categories include:

Narrative– a story of connected events, real or imaginary. May contain elements of humor, narration, non-fiction, etc.
Documentary– a non-fiction film intended to instruct, inform the audience or maintain an historical record.
Comedy– Ha! (You get it.)
Experimental– films that explores alternatives to traditional narratives
Social Impact – films that engage with social issues

Awards are determined by the EFC Committee. Not all categories may receive awards, and the MFF reserves the right to add awards for outstanding achievement.
Illegal use of copyrighted material is prohibited and may disqualify your submission.
No film will be accepted if it has been submitted to our previous EFC or Kidz Shortz program.
The MFF reserves the right to show and use stills from all submissions and EFC events for promotional purposes.
By submitting a film to the Emerging Filmmaker Competition, the filmmaker agrees to and is aware of these policies and general rules.
FILM SPECS
Films can be shot on any format (smart phone, video, digital video, etc.)
If your film is chosen to be viewed during the Montclair Film Festival, it needs to be compatible with our screens. Please use the specs below when creating your short.
Filming Specs: (iMovie, Final Cut Pro are programs that meet these requirements)
1998 x 1080 Pro Res 422(HQ) for Flat or 2048 x 858 Pro Res 422(HQ) for Scope
Frame rate of 23.98pSf – LT/Rt or Stereo
REGISTRATION AND SUBMISSION
To ensure a blind jury, please submit your short without any credits. If your film is chosen, you can save time and energy by having a copy with credits ready to go.
Absolutely no names, credit listings orschool credits can be visible on the submitted film.
Make sure your registration number is written clearly on the DVD or Flash Drive, and on the outer envelope.
All submissions must include a paragraph summary of your submitted short.
Send film submissions on a DVD* or flashdrive* to:
Montclair Film Festival
c/o EFC
41 Watchung Plaza, #345
Montclair, NJ 07042
*We are currently exploring additional submission formats. We will contact all registrants and update the information here if a new submission format is added.
NEED HELP GETTING STARTED?
Visit the MFF's Education page to check out our Filmmaking Workshops and Classes!
Qualified groups can request a free Emerging Filmmaker Workshop in their school or community organization. For more information, contact Education@MontclairFilmFest.org.
READY TO GO?
If you have any questions regarding the Emerging Filmmaker Competition, please email our EFC Manager:   michelle@montclairfilm.org