CONSTRUCTION IS UNDERWAY
Visit frequently to see our progress…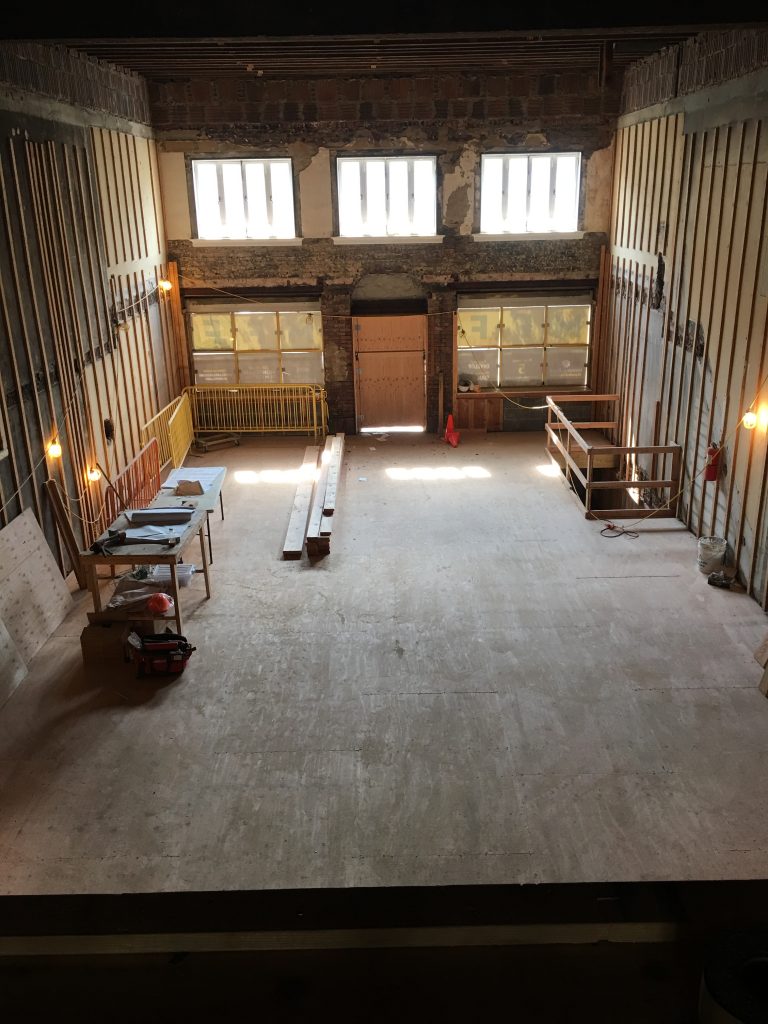 Photo is looking down from the second floor administrative offices onto the main hall that will house a micro-cinema, box office and flexible community space. The front lobby is not yet framed and the facade does not yet include the expanded storefront arched windows that will extend to the floor. 
Image shows the second floor that will house the administrative offices.
The cinderblock tower on the left side is the elevator shaft, which helps to make the space fully ADA accessible.
The vault will stay as a decorate element on the back wall of the lounge space under the offices.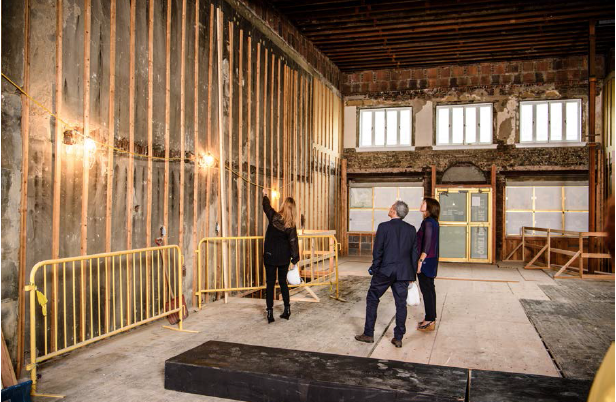 Showcasing the wall to house our micro cinema screen.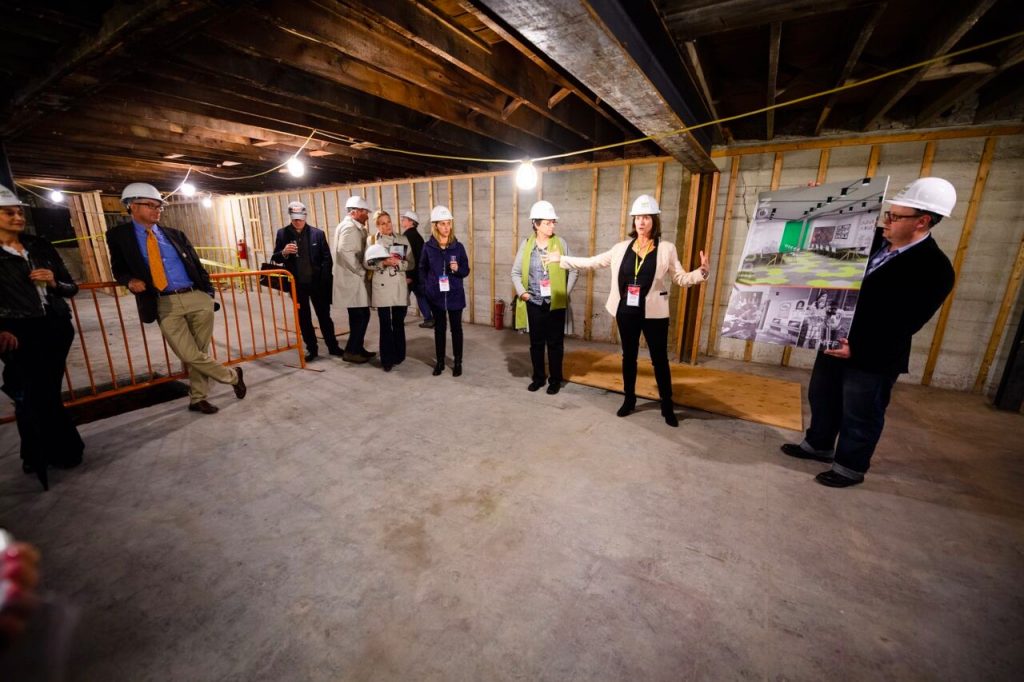 The Education Concourse level will feature: 
Silver Family Foundation Education Center

Classroom, donated by David Bershad and Mindy Cohen

Storytelling Studio/Recording Booth

Pantry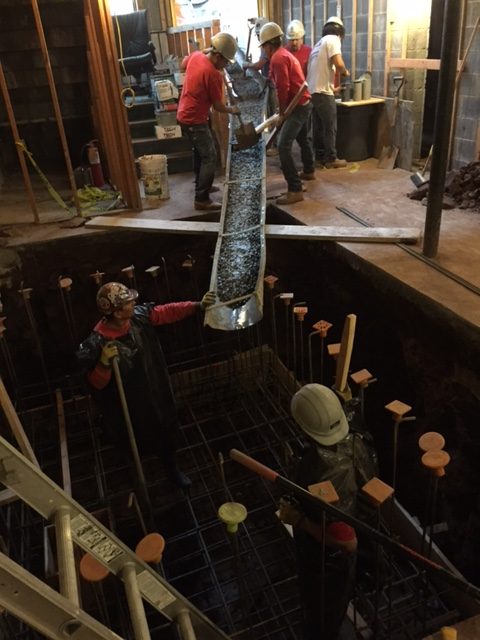 Installing the footing for the new elevator to all floors!