Ayana Baraka
---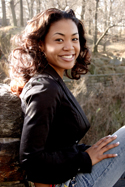 Ayana Baraka was a Cinematographer on The Hunting Ground, a documentary directed by Kirby Dick (Invisible War) and edited by Doug Blush (20 Feet From Stardom), which premiered at Sundance 2015 and was short listed for the 2016 Oscar for Best Feature Documentary. She was also the Cinematographer for Behind the Curtain: Eclipsed, starring Lupita Nyong'o and Danai Gurira. In 2013, Baraka became IATSE Local 600 Camera Union qualified and has worked on feature films like Black Nativity and The Amazing Spiderman II. She was named a person on the rise in Hollywood by Producer Mel Jones in an October 2015 Amsterdam News article. She is a winner of the 2016 award for Best Cinematography at the Victoria TX Independent Film Festival.
Baraka is currently shooting a virtual reality experience for the MxR Studio called M5. She is also working on a feature documentary called United Skates and a BET International documentary series called My Heritage. She is a graduate of the USC School of Cinematic Arts film program and holds an MFA in Film and Television Production.
John Carluccio
---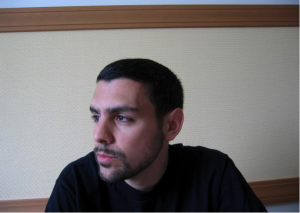 John Carluccio is an Emmy-nominated filmmaker who is best known for documenting under-recognized pockets of urban society. He has created media for MSG, MTV, BET, BRIC TV, Current TV and Dubspot Music School. John's debut documentary, Battle Sounds, premiered at the 1997 Biennial at the Whitney Museum of American Art. He was an Associate Producer on the motion picture Scratch (Sundance 2001). Portions of his documentary archives have appeared in Exit Through the Gift Shop (The Banksy Film, 2010), Beautiful Losers (Sundance, 2008) and Stretch and Bobbito: Radio That Changed Lives (2015). He is the president of CINQUA, a creative documentary agency that creates innovative content with the aim to educate, entertain and inspire. More at www.cinqua.com
Evan Dickerson
---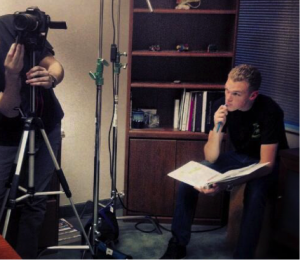 Evan Dickerson is a writer, filmmaker, and educator with a passion for story. He's written several short films that have debuted in festivals across the country, and has worked extensively as a production manager for independent feature and short films. Over the last year, he's led countless workshops for kids around New Jersey on topics ranging from visual effects, to screenwriting, to filmmaking. He currently works as the Curriculum Coordinator for Montclair Film, where he develops and organizes innovative and engaging classes for practical, hands-on filmmaking. Evan graduated summa cum laude from Montclair State University with degrees in Filmmaking and English, and won the 2014 Excellence in Screenwriting Award from the university, and is currently in pursuit of his Masters in Teaching.
Wesley Jones
---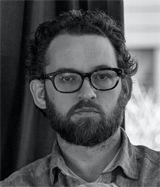 Wes Jones is a writer for feature films and television. His TV credits include Showtime's BILLIONS and HBO's THE BRINK. His feature screenplay COLLEGE REPUBLICANS topped the esteemed industry survey known as the Black List. Wes spends his free time living in New Jersey.
Ellen Lancaster
---
Ellen Lancaster is a graduate of Northwestern University and The American Repertory Theater at Harvard. In New York she appeared on Broadway in La Bete and The Visit and originated the role of Barbara in Lanford Wilson's Sympathetic Magic at Second Stage. Off Broadway roles include work with New Georges, TACT, Theater Labrador, New ramatists, Theatre NADA,Tectonic Theater and many others. Ellen traveled to Japan with Julie Taymor's The King Stag has worked at the Alley Theater, South Coast Rep,(Dancing At Lughnasa) Contemporary American Theater Festival (Gun Shy) and The American Repertory Theater (Major Barbara, The Serpant Woman, The Miser, Suburbia) On television Ellen was the host of Cinematherapy on WE Network. She has appeared in numerous episodes of Law and Order, Law and Order:SVU and Law and Order: Criminal Intent. Films include, The Astronauts Wife, It Could Happen To You and Before and After. Ellen currently teaches at Montclair State University, Mile Square Theater in Hoboken and is available for private audition coaching.
Apryl Lee
---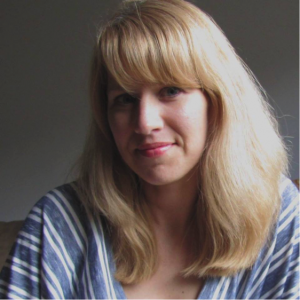 Apryl Lee is a writer of fiction and screenplays. She is a founder and the host of Halfway There, Montclair's literary authors' reading series. Her short stories and essays have been published at Keyhole Press, Necessary Fiction, Word Riot, Underwater New York, Handwritten Work, and other places. Her screenplays and films have been selected for festivals including the Cannes Film Festival Short Film Corner, New Filmmakers at Anthology Film Archives, the IFP's Independent Filmmaker Conference, and as a finalist for the Sundance Institute's Screenwriter's Lab. She teaches screenwriting at Seton Hall University where she earned her BA, and is an MFA graduate of the fiction writing program at Sarah Lawrence College.
Ryan D. Moore
---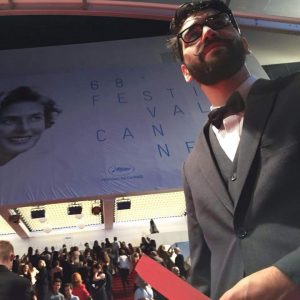 Ryan D. Moore is a screenwriter/filmmaker/instructor based in North Jersey.  He loves all things comedy; he writes and performs with his sketch comedy troupe, American Breakfast.  Grafters, a short film he wrote, was accepted and screened in the Cannes Film Festival's short film corner.  His screenplay, Living With Poseidon, won best short screenplay at the Brooklyn Big Mini Media Festival.  Ryan earned a BFA in film at Montclair State and is currently earning his MA in Creative Writing -Screenwriting.
Charles Poekel
---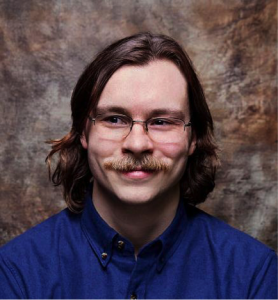 Charles Poekel is an NJ-based independent filmmaker. He began his career producing and photographing theatrical documentaries including DRUNK STONED BRILLIANT DEAD, HEY BARTENDER, FAKE IT SO REAL and MAKING THE BOYS. His narrative directorial debut, CHRISTMAS, AGAIN, which he also wrote and produced, premiered at Locarno in 2014 and went on to play the Sundance Film Festival, New Directors/New Films, and was nominated for an Independent Spirit Award in 2016. Charles is an IFP alum, MacDowell Colony fellow, and a contributor to the website Hammer to Nail. He guest-teaches for programs and schools around the NYC area, including SVA and the New School.
Gary Rudoren
---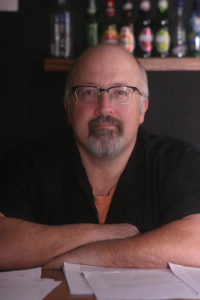 Gary Rudoren is an original member of the nationally-recognized Annoyance Theater in Chicago where he was a director/actor/writer and teacher for almost 20 years. He also taught and directed at The Second City in Chicago and The Magnet Theater in NYC. He is co-author of the McSweeney's humor bible; "Comedy By The Numbers" and his plays have been performed all around the country as well as in the UK. In 2016, Gary taught Montclair Film's inaugural improv classes for both teens and adults. "Each class I came away laughing and feeling a bit more free. I think that learning the art of improv is an important life skill and I wish I had taken a class years ago!" – Liz, MFF Improv student, Fall 2016 "I signed up for the Improv class to challenge myself and get out of my comfort zone. I had no idea it would be SO MUCH FUN!" – Sharla, MFF Improv Student, Fall 2016
Deborah Twiss
---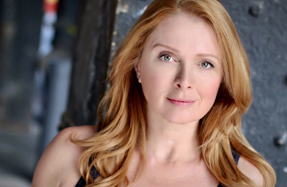 Deborah came to NYC fresh out of high school to study acting at NYU. Quickly it became clear her interest was in far more than acting, having written since she was 9, and turned to taking it all up a notch by producing. She helped produce a play on the lower east side and then realized it was something she enjoyed so turned to writing and producing indie features. Her first project, A GUN FOR JENNIFER (1996), was shot on 16mm and quickly became a European cult hit. JENNIFER still plays in theaters in Paris. Several feature films followed over the years and currently she is in pre-production on her own series A BEAUTIFUL DISTRACTION starring Vivica A Fox, Adrian Paul, Robert Clohessy and April Bowlby (among others). Deborah also continues to act and is known as Mrs. Zane in KickAss. She lives in Glen Ridge with her kids and a bunch of rescue animals.