Film
Breslin and Hamill:
Deadline Artists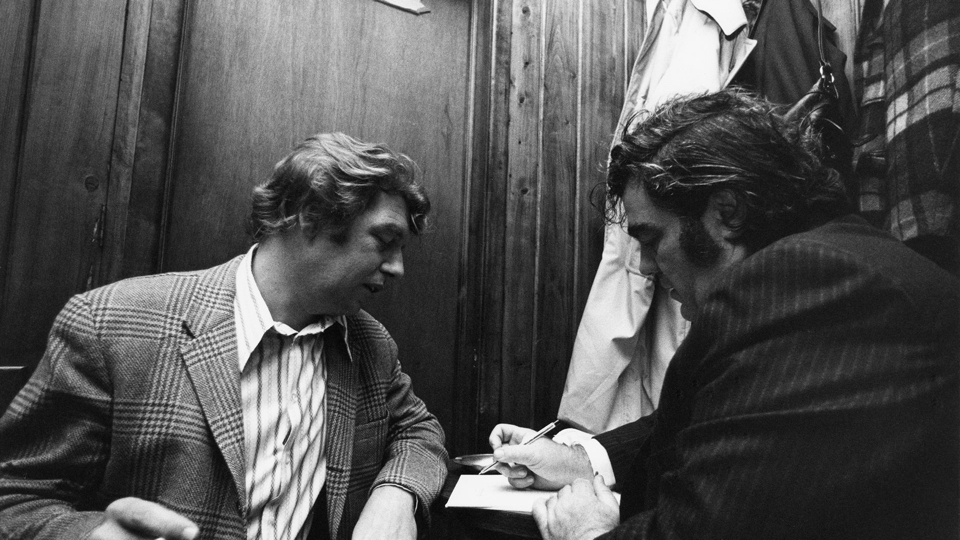 Legendary New York City newspaper columnists Jimmy Breslin and Pete Hamill  gave voice to the perspectives of the American people  throughout their storied careers. From the coverage of serial killers to blue collar workers, celebrities to neighborhood residents, Breslin and Hamill always sought an immersive sense of perspective on the lives they documented. Directed by Montclair's own Jonathan Alter, and Emmy Award-winning filmmakers John Block and Steve McCarthy, BRESLIN AND HAMILL: DEADLINE ARTISTS is a deeply resonant look at the craft of journalism and the hard-charging lives of two of New York City's greatest columnists.
This film is presented by HBO Documentary Films
A Q&A with Jonathan Alter, John Block, and Steve McCarthy follows the screening.
Genre

Runtime

106 min

Director

Jonathan Alter, John Block, Steve McCarthy

Subject

Jimmy Breslin, Pete Hamill

Country

USA