Gift Certificates and Merchandise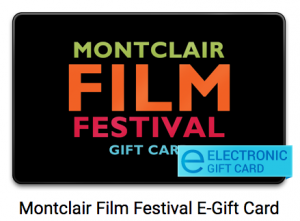 Gift Certificates can be redeemed for tickets for Montclair Film screenings, merchandise, concessions or events (except fundraisers) throughout the year including the annual spring festival.
Merchandise is available for purchase at the Montclair Film Box Office, during box office hours, located at 505 Bloomfield Avenue.  The Box Office opens 30 minutes prior to scheduled show times.  For the full schedule, click here.
You can also call us at 973-783-6433 and we can make arrangements to meet you outside of Box Office hours.