Johnny Carson: King of Late Night
by: Debra Marrazza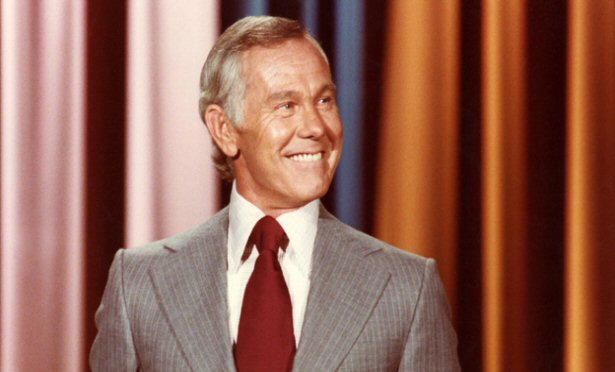 It's really love dear, I knew it from the start; how fitting are the first few lyrics of the theme song from The Tonight Show with Johnny Carson? Especially for those adult enough to tune in nightly or, those who tried to talk their parents into letting them tune in nightly.
In May, the inaugural Montclair Film Festival proudly presented, not once, but, twice, the American Masters  Johnny Carson:  King of Late Night.  It was no surprise to his fans that both events were sold out in advance. I, for one waited patiently to be the first to buy those tickets the minute they went on sale.
Now, the MFF congratulates writer and producer Peter Jones, OUTSTANDING WRITER for NONFICTION and Mike Catalena, OUTSTANDING EDITING for NONFICTION on their Prime Time EMMY Nominations.
The story behind the making of this documentary is just as impressive as Johnny Carson: King of Late Night. For 15 years, Peter Jones wrote an annual letter toCarson requesting his cooperation in the production of a documentary, but never received a response. Then, in 2003, Jones received a telephone call from Carson himself: "You write a damn fine letter, Peter, but I don't have anything more to say."  In 2005 following Carson's death, Jones directed his letters to Johnny's nephew, Jeff Sotzing, who controls his uncle's archives. Finally, in 2010, Sotzing agreed to cooperate and the Carson Entertainment Group granted unprecedented access to Johnny's personal and professional archives.
Johnny Carson, a television host who knew the true meaning of the word guest always wanted his guests to look good, if they looked good, then, he looked good.  As Peter Jones has mentioned in interviews, "even Johnny Carson will be forgotten if something is not done." So, congratulations, not only on your EMMY nominations, but, also for your persistence in knowing that something needed to be done to tell the story of a king who reigned for 30 years over late night television.
For all those with fond memories of staying up late to hear Johnny's monologue, or to watch the art of a true television host with unbelievable timing and quick wit, the theme song continues; You came my way dear, and took away my heart.
For more information about this program: http://www.pbs.org/wnet/americanmasters/