Kidz Shortz Filmmaking Competition Ongoing; Winners To Be Screened At May '13 Montclair Film Festival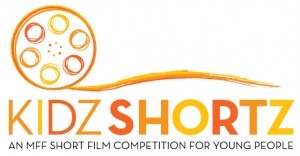 For Immediate Release
Contact
Beth Taylor Hart                      201.757.3667              bethart@gmail.com
Abbe Harris                             908.233.7990              abbe@caramar.net
KIDZ SHORTZ FILMMAKING COMPETITION ONGOING;
WINNERS TO BE SCREENED AT MAY '13 MONTCLAIR FILM FESTIVAL
American Express Joins as Sponsor
Registration Continues; Second Free Workshop for Participants on February 2nd
(Montclair,January 16, 2013) – The Montclair Film Festival (MFF), in association with The Montclair Art Museum and Barista Kids, today announced several new developments in the second annual "Kidz Shortz" filmmaking competition, including a new sponsor, dates for the competition's awards ceremony and screenings, and a free workshop for competition registrants.
American Express has become the first corporate sponsor for Kidz Shortz.  "American Express is proud to be a sponsor of the 'Kidz Shortz' filmmaking competition," said Glenda McNeal, Executive Vice President, Global Client Group, American Express. "It is important to develop young and talented leaders in the community, and the Montclair Film Festival embodies this spirit by nurturing and showcasing these distinctive student films."
Important dates for the competition are as follows:  Registration and submissions are being accepted through February 15, 2013.  On March 1 at noon, winning entries will be announced on the Montclair Film Festival website, www.montclairfilm.org.   On March 7 at The Clubhouse in Montclair, the Kidz Shortz Awards Ceremony will, for the second year in a row, be hosted by beloved actor Roscoe Orman, best known for playing Gordon on Sesame Street.
For the first time, the winning entries will be screened during the Montclair Film Festival, slated for April 29-May 5.
A free workshop will be held at the Montclair Art Museum on February 2 from 12:00-5:00 pm entitled "Finishing the Short Film," open to all participants registered by February 1.
Kidz Shortz is open to students from any community who entered 4th through 12th grade in September 2012. Students may submit a short "G" rated film on the theme "Freedom…The Way I See It." Films must submitted onDVDand be no longer than 6 minutes in length. The Kidz Shortz jury will determine competition winners based on story, theme, creativity, direction, editing, cinematography and overall filmmaking competence. The awards will be given in the following age groups:
Cinemaniacs: enrolled in grades 4-6
Storytellers: enrolled in grades 7-9
Visionaries: enrolled in grades 10-12
This year's Kidz Shortz jury will include Chris Gifford, Co-Creator/Executive Producer, Dora The Explorer; Anneka Jones, Head of Development, LEFT/RIGHT; Lisa B. Martin, Media Services Supervisor, College of St. Elizabeth; Anthony Pemberton, Independent Filmmaker and Associate Professor, Department of Communications and Media, Montclair State University; Lucas Platt, Television Producer; Gary Schneider, Director Education, Montclair Art Museum; and Michael Uslan, Executive Producer, Batman; The Dark Knight trilogy.
About The Montclair Film Festival
The Montclair Film Festival (MFF) is a non-profit, tax-exempt (501(c)(3)) community-based organization that produced its first multi-day, multi-venue Film Festival in May 2012.  MFF exists to nurture and showcase the talented filmmakers from around the world while creating a cultural focal point for the Townshipof Montclair.  The second annual Montclair Film Festival will take place April 29 – May 5, 2013.  For information about MFF, visit www. montclairfilm.org/.
About The Montclair Art Museum
The MontclairArt Museum, a notable, community-based institution with an international reputation, boasts a renowned collection of American and Native American art that uniquely highlights art making in the United Statesover the last three hundred years.  The Museum's education programs serve a wide public and bring artists, performers, and scholars to the Museum on a regular basis.  The MontclairArt Museumis located at 3 South Mountain Avenuein Montclair, N.J.Information and directions are available at www.montclairartmuseum.org.
About Barista Kids
Barista Kids is a hyperlocal blog with a mission to make life a little easier and a lot more fun for parents in Baristaville.  For information on advertising, write to ads@baristakids.com.  Send press releases and tips to tips@baristakids.com.
This program is made possible in part by funds from the New Jersey State Council on the Arts/ Department of State, a Partner Agency of the National Endowment for the Arts and administered by the Essex County Division of Cultural and Historic Affairs, and by a grant from The Montclair Foundation, a 501(c)(3) organization supporting non-profits in our community.