Join us at MAM for 2013 MFF Line-up!
Join us this Thursday, April 4th at the Montclair Art Museum's Free First Thursday Nights program as we announce this year's Festival line-up!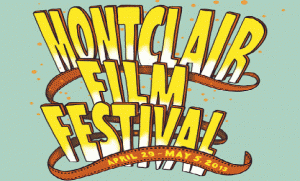 Some highlights for the evening include:
Late hours, 5–9 p.m.
Free admission to the galleries. Check out the exhibitions on view.
Full-service bar with special First Thursday Night prices provided by Egan & Sons. Enjoy signature cocktails, light fare, and a specialty drink every month. Please note that the bar is cash only.
Behind the Scenes at the Montclair Film Festival, 8:30 p.m. – Montclair Film Festival artistic director Thom Powers gives the first public presentation of the line-up for the 2nd annual event happening later this spring. This year's festival has plans for over 80 films and events, almost doubling in size from last year. Powers will take us behind the scenes of how films are selected and answer questions to give you an insider's look at how this event comes together.
Live music provided by the MSU John J. Cali School of Music Jazz Studies Program, led by saxophonist Dan Braden.
Food Trucks – Savor offerings from The French Quarter and Taquerîa Auténtica!