Summer Screening, June 21st
Grab a blanket or lawn chair and join us Friday, June 21st at the beautiful Van Vleck House and Gardens in Montclair for the second film in our line-up of FREE outdoor SUMMER SCREENINGS, Sleepless in Seattle.
The screening will begin at 9 PM. The Van Vleck House and Gardens is located at 21 Van Vleck Street in Montclair, Rain date is Sunday, June 23rd.
Sleepless in Seattle is a much loved and iconic romantic comedy starring Tom Hanks and Meg Ryan, and directed by Nora Ephron about two people drawn together by destiny. Hanks stars as Sam Baldwin, a widowed father who, thanks to the wiles of his worried son, becomes a reluctant guest on a radio call-in show. He's an instant hit with thousands of female listeners who deluge his Seattle home with letters of comfort. Meanwhile, inspired in equal parts by Sam's story and by classic Hollywood romance, writer Annie Reed (Ryan) becomes convinced that it's her destiny to meet Sam. There are just two problems: Annie's engaged to someone else and Sam doesn't know yet that they're made for each other. Co-starring Rosie O'Donnell, Rita Wilson and Rob Riener.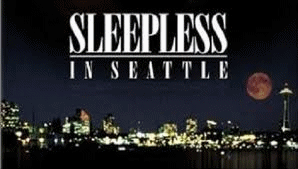 The screening of Sleepless in Seattle is co-sponsored by MFF and The Montclair Foundation which was established to support not-for-profit organizations that meet health, educational, cultural, social service and quality of life needs in the greater Montclair community. It offers concerned citizens a way to assure the continuing vitality of Montclair and serves as a permanent conduit for charitable giving.