To help you unwind during the festival, we invite you to join MFF for two free yoga classes at Audible Lounge (544 Bloomfield Ave. – location of Halloween pop-up store).
Thurs. May 1, 10:30am – 11:30am
Fri. May 2, 1pm – 2pm
All you need to do is bring your own yoga matt!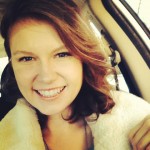 Both classes will be led by yoga instructor Kerri McClain. Kerri received her 300 hour yoga certification through Lotus Yoga Montclair in 2009. She fell in love with the spiritual path of yoga that has opened her heart, mind, and spirit. She began her yoga practice by following her intuition, which has led her to places she never imagined she would be. After her first yoga class she knew that yoga would forever be a significant part of her life. Committed to the idea that yoga should be fun, Kerri's teaching offers a balance of play, laugh and sweat, with an emphasis on alignment and breath. For Kerri, yoga has never been about the physical practice. Yoga for her is about finding ways to open the heart, quiet the mind, and dive deep beneath the surface. Yoga has played a significant role in Kerri's life, and her passion is sharing the healing, strengthening and empowering practice. Each of her classes offers a unique sequences of asanas with an overall design to facilitate a deeper knowledge of self. She is very grateful for all the teachers that have helped her along the way, and continue to help her today. For more info on Kerri, visit: kerrimcclainyoga.com