Finding Fela: Music is the Weapon
by Tanya Manning-Yarde
In the biopic, Finding Fela, the finery and flaws of the iconic Afrobeat composer, multi-instrumentalist and activist are unfolded. Director Alex Gibney creates a mosaic picture from the shards of a complex complicated man. Extracted from almost 1,000 hours of archival footage, interviews of those impacted by his life, and artifacts of his career and politics, is the portrait of an impactful but imperfect rebel. The documentary educates us about Fela's lyrical activism and the firefight he gave against governmental corruption in his homeland of Nigeria. Yet, also of his upholding of sexist messiness due to patriarchal viewpoints and hedonistic indulgences illustrated in him marrying 27 women in one day when already being married and harboring several mistresses. He is industrious in pursuit of precision in his music, yet persistent in smoking marijuana. His remains resilient against physical brutality and has unbreakable constancy, yet crumbles into himself and becomes spiritually obscure following his mother's death. The film does not render a clean and pretty portrait. In its place, the ferocity, failure, and frailty of Fela are revealed as what makes him a masterpiece.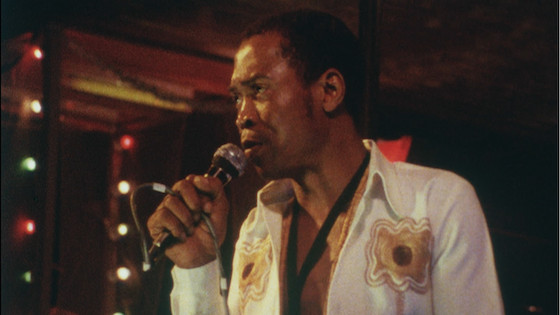 The craft underlying the film Finding Fela is it bringing multiple ways of telling a story together, yielding a harmonious concert for the viewer to both learn from and experience. People from all walks of Fela's life mine their memories to share with the audience. Longtime friend and band member Tony Little intimates his friend's personal visions for changing the musical landscape of their country as well as challenges to accomplishing it. Michael Veal, biographer and professor of ethnomusicology at Yale University, articulates the genius behind Fela's musical compositions, detailing both its mysticism and empirical design. Fela's sons, Femi and Seun, and daughter Yeni, each share memories of their father's political and personal decisions and the impact they had on their lives. Muse and mentor Sandra Izsadore shares of her dissemination of political texts and ideas from the Civil Rights Movement, helping both inform Fela and push him to use music as a tool for education. Several other personal narratives are divulged, spanning fond memories and impressions held by his former manager Rikki Stein, journalists chronicling Fela's resistance to being beaten down by the government and kowtowing to it, and longtime friends who brag about their dear friend comically and cosmically.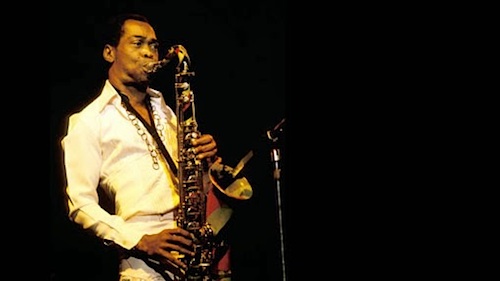 Blended with personal narratives is concert footage marking pivotal times throughout his life. Excerpts of interviews of Fela himself illustrate his charisma and candidness. Still pictures of life in the commune, album artwork, and news articles further help add color to the margins of his story, marking both the changing times and the evolution of the artist/activist within them. Footage from the 1978 Berlin Jazz Festival marks the breakdown and building back of his band, and the artistic and political impact of its transformation from Africa '70 to Egypt '80. Further complementing the building of the beautiful jigsaw that is both Fela and Finding Fela is behind-the-scenes footage chronicling the two years of creating the Broadway play, revealing the challenge and "higher calling" stakeholders took on regarding what to tell of Fela's life, how to tell it, and why.
The movie chronicles how Fela used music as a tool of illumination and excavation. Throughout Nigeria's iterations and instability stemming from civil war, government corruption and mismanagement, we learn Fela used his music as lens and commentary, a platform and place for espousing critique of government, and uplifting from such rubble the beauty of Nigerian tradition and identity. Consequently, he created Africa Shrine, a temple of music and political exchange, a place where he and his people could breathe, dance, and debate together. Part tabernacle, part juke joint, Fela employed it to lambast and lampoon politics, while also providing its audience a forum to raise and germinate ideas. Songs such as "Zombie," "Coffin for Head of State," and "Teacher Don't Teach Me Nonsense" are just a few examples of his massive repertoire of music used a political critique. Singing in pidgin was his means for speaking to the masses. But being successful as an anti-establishment activist and counter-hero were not achieved without great consequence. Numerous beatings, jailing, and the targeted attack of his home are shown in the film as becoming a regular part of his life. To this point, one interviewee remarked about Fela in that "Great musicians are created by the times within which they live." As described in a 2011 LA Times article, Bill T. Jones calls Fela a sacred monster "Because he is so flawed. There's something megalomaniacal about him. But he makes art as not only something you consume and have a good time with, but art that has aspirations of speaking to power and art that speaks for people who can't speak for themselves."*
Gleaned from Finding Fela is that Fela Kuti is a musical marauder, hallowed hedonist, and political phoenix, living a life rife with controversy, contradictions, chaos, conflict and curiosity. But between the beats and bruises we behold the brilliance and benevolence of a man.
During the Q&A period, several audience members inquired about the logistics behind making the film, what was it like for some of those interviewed to see the film, Fela's relationship with his parents, and the director's vision for the film. In attendance were the director, Editor Lindy Jankura, and Ogugua Iwele, one of Fela's friends who was also in the film.
Ogugua was asked, "What is it like to watch what you lived through?" After choking back deep sentiment, he then responded, "Emotional." The director was asked how he became involved in the film project. Alex explained that Steve Hendel, one of the executive producers of the film, initially wanted Alex to do a film about the play "Fela!" while on tour in Africa. But what became more fascinating and attention-grabbing was archival footage about Fela's life. After examining such footage the film project took a different direction.
Then, the editor was asked what footage from the play production and Fela's life that, although did not make the final cut in the film, made the greatest impression on her. She shared that there was so much footage and so many remarkable things that she could not pin down one specific piece. Then, an audience member shared an observation of Bill T. Jones in the film (who co-wrote the book that the play is based, and was the co-conceiver of the play, its director and choreographer), perceiving his discussion with one of Fela's friend's about Fela as grilling and corrective in nature. Ogugua explicated that what occurred was not confrontational, more so, Jones' interpretive struggle to get at the heart of Fela's life story, doing so as a Black man in America examining and trying to best understand and then illuminate the life of a Black man in Africa.
Alex also clarified Jones' actions, explaining that when "you do this work you enter as stranger and ask fundamental questions [so as to] come to [a] reckoning of who is this person." Next, the director was asked what he wanted the audience to take away from the film. He hoped "people come away with the greatness of the man and was not perfect." At the Q&As conclusion, Alex was asked to share final words. He in turn asked the audience to join in saying together, "Yeah yeah," returning back to Ogugua's earlier teaching of the audience the Nigerian salutation.
*The Sunday Conversation: With Bill T. Jones. December 11, 2011. http://articles.latimes.com/2011/dec/11/entertainment/la-ca-conversation-20111211