Dangerous Acts…Challenging Times
by Nancy Rachmiel
It is not often that I see a film and the content is completely ripped out from the current headlines. Such is the case with Dangerous Acts Starring the Unstable Elements of Belarus, directed by Madeleine Sackler.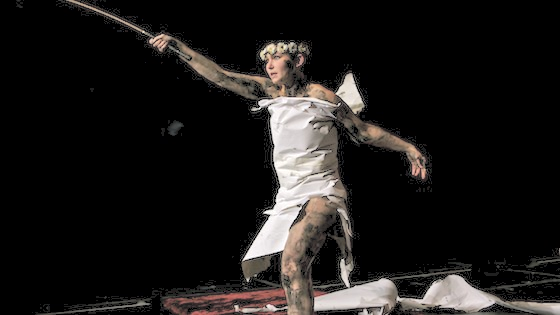 Ms. Sackler's film follows members of The Belarus Free Theatre as they draw the ire of their government for their honest portrayal of it as an oppressive dictatorship. The film begins at the end of 2010 with presidential elections that are obviously rigged. This instigates demonstrations and unrest.
The troupe conveys in brutally honest visual theatre the oppressive nature of their leaders. They use a raw, up front, unorthodox approach. In consequence, the troupe and their families face monitoring and surveillance from the regime.
Things become so bad that the troupe goes into exile, first to New York City. The film shows the toll it takes on them and their loved ones left behind in Minsk. Some of the minor players are able to return home. The others remain in exile in London. They continue to perform their highly expressive form of theatre. The troupe is reunited in London for a performance which brings this film to it's climax.
Government oppression is not something of the past in the former Soviet Union, and other parts of the world. It is being played out on the streets of Eastern Ukraine everyday. It is on the front pages of our newspapers, and littered all over our social media venues.
Ms. Sackler was available for questions and answers after the film. I was able to ask her a few questions as we stood in the lobby. I asked her how she became interested in the theatre troupe. She explained that she met them in New York City while they were performing, six months before the infamous presidential elections. She was very taken with them. I can understand her sentiments exactly. The audience was told that The Belarus Free Theatre would be performing at The Walter Reade Theatre in New York City on June 18, 2014. Definitely a date to mark on the calendar.