Intramural: Finds Humor in Sports
by Christopher Dixon
On a cool spring day, the crowds showed up for this highly anticipated film, and there was rampant discussion about the stars (Kate McKinnon and Beck Bennett). The crowd was 'amped' for Intramural. Yelp, a special sponsor, made an appearance at the event to get everyone extra excited by handing out complimentary items and showing their special brand of enthusiasm.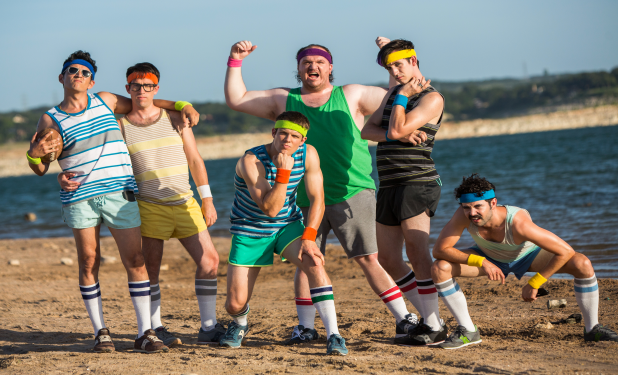 By the time the house lights dimmed and the show started, the theater was packed with excited fans ready to experience a sports film like no other. The humor was a bit raw and racy, but very appropriate for the subject of the film and kept you in your seat (or on the floor) laughing.
This was perhaps one of the funniest films this reviewer has seen in years. Kate McKinnon gave a stellar performance as the annoying rich girlfriend Vicky. Jake Lacy and Beck Bennett both gritted it out with amazing understated (and often overstated) humor as rivals, Caleb and Dick. The supporting cast followed suit with varying degrees of humor and situations that you might expect to find on a college campus.
Coming off an April 19th opening at the 2014 Tribeca Film Festival, this film is about Caleb (Jake Lacy), a fifth-year senior who is preparing to graduate and is looking to enter law school. He is not quite ready for the real world experience yet and reassembles his old freshman year intramural football team, The Panthers. The remaining mishaps that occur to Caleb and his band of teammates is something that is not to be missed.
Fans of late night comedy will love this film, fans of football and sports will love this film, fans of comedy will love this film.