MFF and MAM Present 90s Films
Come As You Are: Films of the 90's
The 1990's saw the explosion of independent cinema in America, with artists of all stripes taking to filmmaking as a way of telling new stories. This series focuses on diverse, engaging films that framed the era, launched the careers of important new artists, and defined the 90's as a decade of artistic exploration that endures well into the 21st century.
Tickets can be purchased via the link below or onsite at MAM on each screening date starting at 6 p.m.  All tickets include access to the Museum's galleries to view Come as You Are: Art of the 1990s an hour before the screening begins.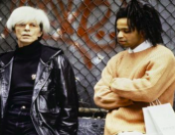 SAFE (1995)
April 1, 2015
7:00 PM
Directed by Todd Haynes
Cast: Julianne Moore, Xander Berkley, Dean Norris
USA/ 119 Min
Widely considered one of the seminal films of the 1990's, Todd Haynes' masterpiece SAFE is the story of Carol White (Julianne Moore), a well-to-do suburban housewife whose life is inexorably altered by the sudden, inexplicable onset of an unnamed chemical sensitivity.
Echoing the era's political and social treatment of the quest for understanding during the AIDS crisis, SAFE remains a searing experience for contemporary audiences.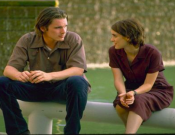 REALITY BITES (1994)
April 15, 2015
7:00 PM
Directed by Ben Stiller
Cast: Winona Ryder, Ethan Hawke, Ben Stiller, Janeane Garolfalo
USA/ 99 Min
Generation X, the cohort born between the early 1960's and 1980's, achieved its commercial, cinematic apotheosis with REALITY BITES, the directorial debut from Ben Stiller. The story of the ups and downs of a free spirited young filmmaker named Lelaina (Winona Ryder), and her yuppie (Stiller) and slacker (Ethan Hawke) suitors, the film addresses the perspectives and concerns of Gen Xers as they move from college into adulthood, resulting in a movie that has come to uniquely define its cultural moment.