Opening, Closing, Centerpiece Films
Click here for the full press release
OPENING NIGHT FILM
HELLO, MY NAME IS DORIS
Director: Michael Showalter
Producers: Daniela Taplin Lundberg, Riva Marker, Daniel Crown, Michael Showalter, Jordana Mollick, Kevin Mann
Cast: Sally Field, Max Greenfield, Stephen Root, Jack Antonoff, Natasha Lyonne, Tyne Daly
USA/ 95 Min
With Michael Showalter in attendance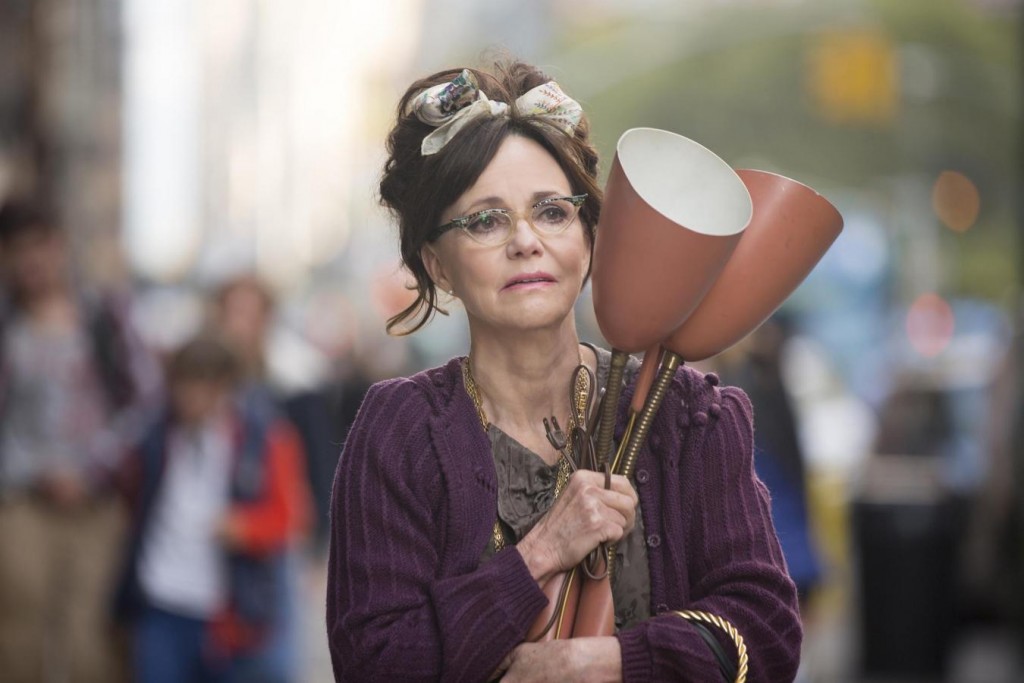 In Michael Showalter's HELLO, MY NAME IS DORIS, Sally Field makes a triumphant return with her leading performance as Doris Miller, an unassuming office worker living in her childhood home despite the recent death of her mother. But when Doris finds inspiration in the ideas of a self-help guru, the arrival of a handsome new co-worker named John (Max Greenfield) heralds a new obsession. Can Doris catch John's eye, find happiness and move forward? Or are her dreams destined to remain just beyond her reach? HELLO, MY NAME IS DORIS is the rarest of comedies, effortlessly moving between laughs and real feeling to paint a touching portrait of a dreamer. The Montclair Film Festival is proud to present Michael Showalter's HELLO, MY NAME IS DORIS as the 2015 Opening Night Film.
Friday, May 1, 7:30 PM, The Wellmont Theater
DOCUMENTARY CENTERPIECE
MAVIS!
Director: Jessica Edwards
Producers: Jessica Edwards, Rachel Mills
Featuring: Mavis Staples
USA/85 Min
Director Jessica Edwards and subject Mavis Staples in attendance.
Mavis Staples will join Stephen Colbert in a post-screening discussion of the film.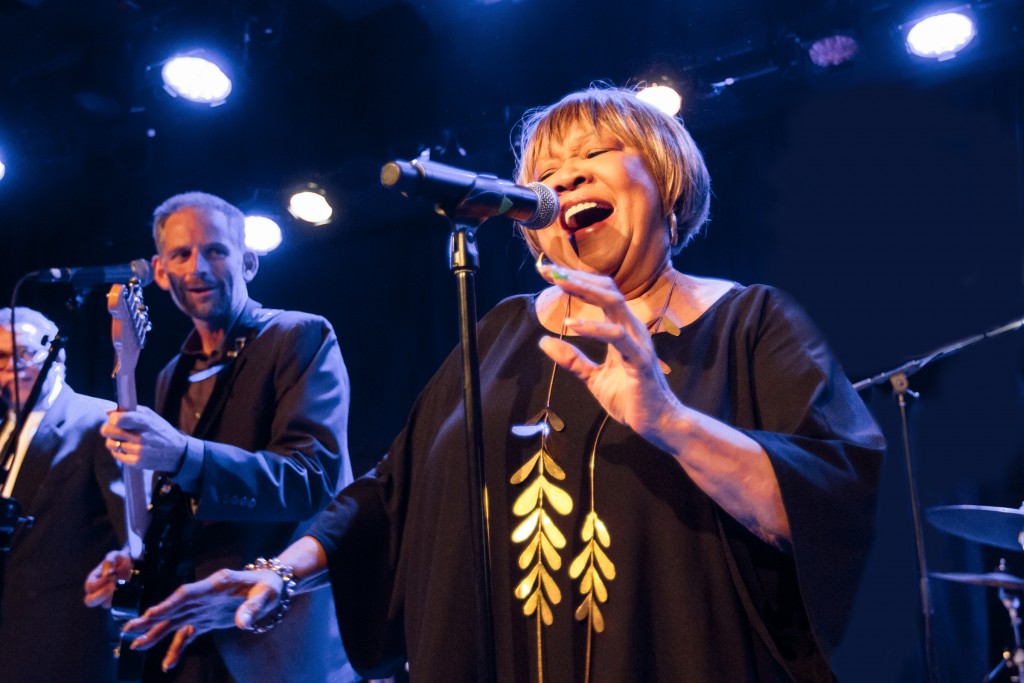 Directed by Jessica Edwards, MAVIS! is the first feature-length documentary on gospel/soul music legend and civil rights icon Mavis Staples and her family group, the Staple Singers. From the delta-inflected gospel sound she helped pioneer in the 1950s, to the "message songs" of the civil rights era marching beside Dr. Martin Luther King Jr., to massive hits such as "I'll Take You There" in the soul-filled Stax era, and her recent Grammy-winning work with Wilco's Jeff Tweedy, Mavis Staples is one of the most influential and enduring vocalists of our time and a true American icon. MAVIS! follows her unrivaled career through dynamic live performances, archival footage, captivating storytelling and interviews with friends and collaborators. She occupies a singular place in American music: a soldier of love and peace whose fight continues; her message of equality is needed now more than ever.
Friday May 8, 8:00 PM, The Wellmont Theater
NARRATIVE CENTERPIECE
ME AND EARL AND THE DYING GIRL
Director: Alfonso Gomez-Rajon
Executive Producer: Nora Skinner
Producers: Jeremy Dawson, Dan Fogelman, Steven M. Rales
Cast: Thomas Mann, RJ Cyler, Olivia Cooke, Molly Shannon, Connie Britton, Nick Offerman
USA/ 104 Min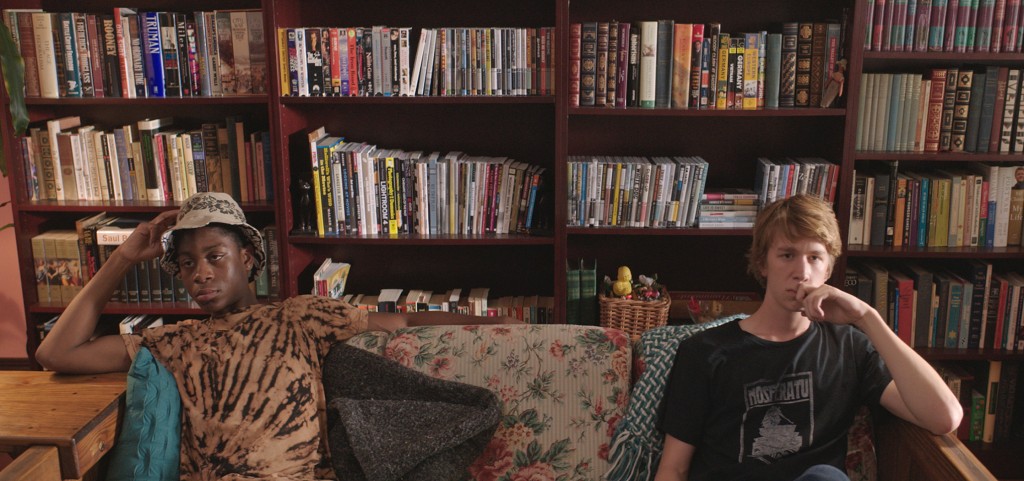 Greg Gaines (Thomas Mann) is an awkward, self-deprecating high school student determined to coast through his senior year as anonymously as possible. He spends most of his time remaking bizarre, spirited versions of classic movies with his only friend Earl (RJ Cyler) – and avoiding social interactions like the plague. But Greg's plans are foiled when his well- meaning mother forces him to befriend Rachel (Olivia Cooke), a classmate who's been diagnosed with leukemia. Bristling with wit from a clever screenplay by Jesse Andrews, director Alfonso Gomez-Rejon's second feature is a poignant coming-of-age film with a heart of cinematic gold.
Screening preceded by the First Annual MFF Filmmaker Awards
Saturday, May 9, 6:30 PM, Montclair Kimberley Academy Upper School
CLOSING NIGHT FILM
UNEXPECTED
Director: Kris Swanberg
Producer: Andrea Roa
Starring: Cobie Smulders, Gail Bean, Anders Holm, Elizabeth McGovern
USA/ 85 Min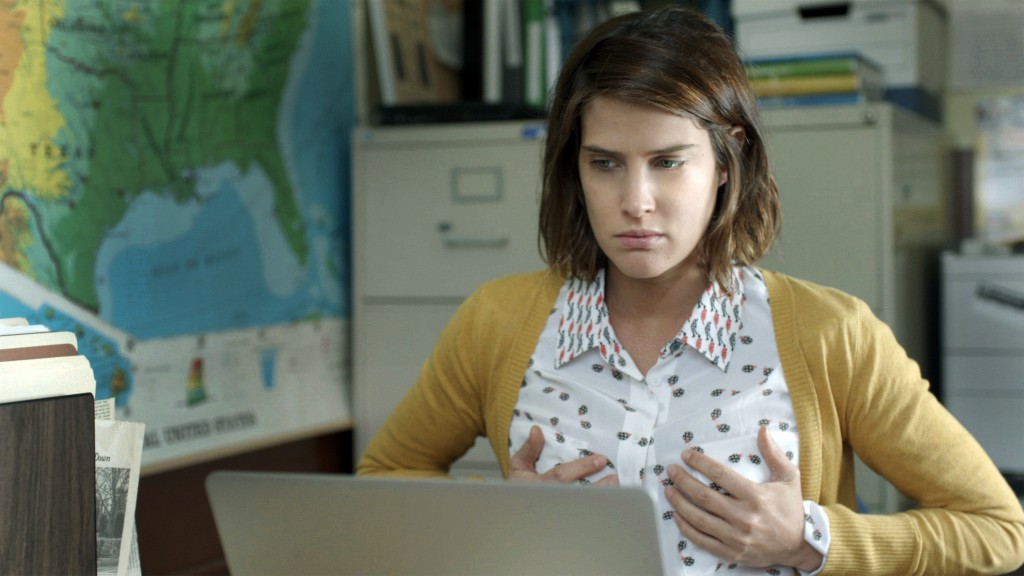 With the Chicago public high school where she teaches scheduled to close, Samantha (Cobie Smulders) decides it's time to plan for the future. But when Sam discovers she is pregnant, everything changes, including her relationships with John (Anders Holm), who wants to build a family with Sam, and Jasmine (Gail Bean), one of her brightest students. Despite her personal and professional struggles, Sam remains determined to have a baby on her own terms while supporting Jasmine in her quest to attend college. Kris Swanberg's UNEXPECTED is a luminous ode to modern maternity, a beautifully crafted story of friendship and motherhood that depicts the experience of pregnancy with a delicate, sophisticated grace.
Sunday, May 10, 7:00 PM, Montclair Kimberley Academy Upper School