MFF Announces Entire 2015 Slate
MFF launches the David Carr Award for Truth in Non-Fiction Filmmaking, and the Bruce Sinofsky Prize, honoring Documentary Competition Winner
Over 150 films and events taking place during the 10-day festival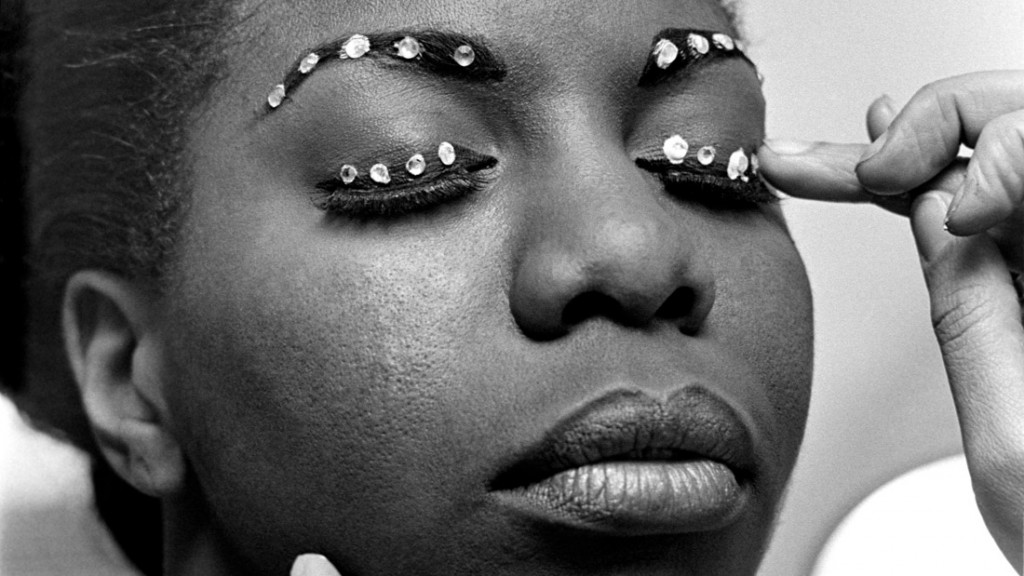 April 1, 2015 – The Montclair Film Festival (MFF) today announced the festival's inaugural competition lineups and main slate selections for the 4th annual Montclair Film Festival, May 1-10 in Montclair, NJ. This year's festival features over 135 feature and short films, and for the first time will cover ten days, expanding from seven days in its first three years.
For the first time, the festival will feature filmmaking awards, competitions and audience awards, all of which will be presented on Saturday, May 9th at the MFF's inaugural Filmmaker Awards ceremony. Competitive categories include the Narrative Feature Competition, Documentary Feature Competition, Future/Now, honoring emerging low-budget American independent filmmaking, and the New Jersey Films Competition, which honors a selected group of films made by New Jersey artists. Audience Awards will be given in the Narrative Feature, Documentary Feature, World Cinema, and Short film categories.
The festival will also present two awards in honor of the late David Carr and Bruce Sinofsky, both Montclair residents. The David Carr Award for Truth in Non-Fiction Filmmaking will honor a filmmaker, selected by the festival, who utilizes journalistic techniques to explore important contemporary subjects. In conjunction with the Carr family, this award is established by the festival in memory of David Carr and will be presented by Mr. Carr's friend and colleague Brian Stelter (CNN's Reliable Sources).
The Bruce Sinofsky Prize will be awarded to the winning film in the festival's Documentary Feature competition, awarded by the festival's Documentary Competition Jury. In conjunction with the Sinofsky family, this award is established by the festival in memory of Bruce Sinofsky and will be presented by Mr. Sinofsky's long time friend and collaborator Joe Berlinger (Paradise Lost I, II, and III). Both awards are established in perpetuity.
"We are deeply humbled to honor the memory of our friends David Carr and Bruce Sinofsky at the festival, and we look forward to welcoming the filmmaking community to Montclair,"said MFF founder and Chairman Bob Feinberg.
"This year's program features films from around the world that address the diversity and sophistication of our audiences,"said MFF Executive Director Tom Hall. "We are incredibly proud to be able to bring this lineup of powerful, state of the art filmmaking to Montclair."
Narrative Feature Competition
Fidelio: Alice's Journey (Fidelio: L'Odyssée d'Alice), directed by Lucie Borleteau
(France), The Fool (Durak), directed by Yury Bykov (Russia), Goodnight, Mommy (Ich Seh, Ich Seh), directed by Severin Fiala and Veronika Franz (Germany), Heaven Knows What, directed by Josh Safdie and Benny Safdie (USA), Margarita, With A Straw, directed by Shonali Bose (India), The Tribe (Plemya), directed by Miroslav Slaboshpitsky (Ukraine).
Jurors: Thelma Adams (Critic), Eric Hynes (Reverse Shot), Stephen Whitty (Star Ledger, NJ.com)
 
Documentary Feature Competition
The Armor Of Light, directed by Abigail Disney (USA), Best Of Enemies, directed by Morgan Neville and Robert Gordon (USA), Deep Web, directed by Alex Winter (USA), Listen To Me, Marlon, directed by Stevan Riley (UK), Peace Officer, directed by Scott Christopherson and Brad Barber (USA), The Russian Woodpecker, directed by Chad Gracia (USA).
Jurors: Logan Hill (Critic), Joe Neumaier (NY Daily News), Jordan Zakarian (Yahoo Movies)
 
 
Future/Now Competition
Edén, directed by Elise DuRant (USA, Mexico), God Bless The Child, directed by Robert Machoian and Rodrigo Ojeda-Beck (USA), Jackrabbit, directed by Carleton Ranney (USA), Lamb, directed by Ross Partridge (USA), Tears Of God, directed by Robert Hillyer Barnett (USA),Tired Moonlight, directed by Britni West (USA).
Jurors: Jeremy Boxer (Creative Director, Film & Video, Vimeo), Eric Kohn (Deputy Editor, Chief Film Critic, Indiewire), Dan Schoenbrun (Film Outreach Lead, Kickstarter)
 
New Jersey Films Competition
Christmas, Again, directed by Charles Poekel (USA), The One That Got Awaydirected by John Block (USA), Some Kind Of Spark, directed by Ben Niles (USA), Stinking Heaven, directed by Nathan Silver (USA), Sunshine Superman, directed by Marah Strauch (USA), Thought Crimes, directed by Erin Lee Car (USA).
Jurors: Georgette Gilmore (Baristanet), Christina Kotlar (Film Festival reViews), Lacey Schwartz (CEO, Truth Aid).
Tickets for all Montclair Film Festival films and events go on sale on Wednesday, April 8th for Members and Sponsors.
Public ticket sales begin Monday April 13th.
Tickets for all events will be available by visiting www.montclairfilm.org.
A full list of all MFF 2015 films, programs and events, click here.