"I am an old man, in my life, I have known much trouble and most of it never happened." -Mark Twain.
This quote, which I heard years ago, has become a mantra for me. It has saved me from spending precious time worrying needlessly about things out of my control. This quote has lead me to research the work of a man some would say is America's greatest author. So, when I saw the opportunity to write about Holbrook/Twain: An American Odyssey, for the Montclair Film Festival, I jumped at the chance.
Director Scott Teems has put together a beautiful film about the portrayal of Mark Twain by the great actor, Hal Holbrook. Said to be America's greatest scholar on Mark Twain, Holbrook has performed his one man show Mark Twain Tonight for over sixty years, doing over two thousand performances in cities all over America, including Verona, New Jersey. He has also performed the show in Europe and abroad.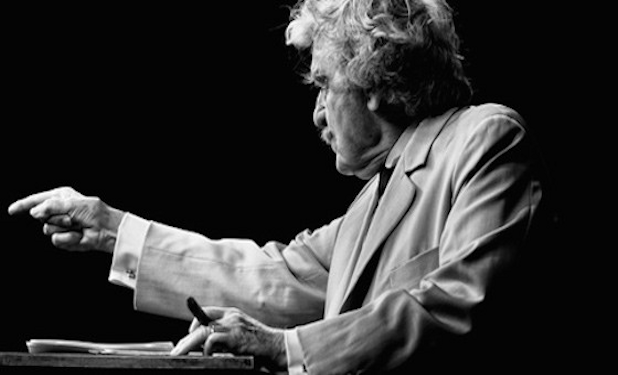 As a struggling actor in the 1950s, Holbrook performed as Twain in a small club in Greenwich Village and while there was seen by television host Ed Sullivan. Sullivan signed Mr. Holbrook for five hundred dollars and the show was well received, which led to its enormous success and a run in small cities throughout the United States. At age ninety, Mr. Holbrook is still playing to sold out audiences.
Beautifully shot in black and white, the film follows Mr. Holbrook throughout his tour and we are allowed backstage to watch the meticulous preparation for the role. It takes three hours each night to apply the makeup, a process Mr. Holbrook does himself, which transforms the iconic actor into America's greatest author. We watch, as the ninety year old Holbrook stretches and meditates to prepare for the role he so enthusiastically embraces and brings to life to the delight of his audience. Holbrook's attention to detail makes it seem as though we are not merely watching an actor portraying another, it is as though we are in the living room with the inimitable gadfly and humorist Twain.
These two American titans merge as one as Holbrook, through Twain's brilliant words, covers a wide range of topics. By way of humorous anecdotes we are put under the microscope, as we are asked questions such as, "Do you think God invented man because he was dissatisfied with the Monkey?" In this one man show we are asked to examine mankind and all it's fallibility, including war, politics and our relationship to one another.
Mr. Teems interviews many of Hal Holbrook's fellow actors who all speak of his  dedication to his work and the craft of acting. Like Twain, Hal Holbrook is a master, whose attention to detail rings true on the stage. The honesty in his work is ever-present. Neither man took many, if any, nights off. Twain held himself and Holbrook holds himself to the highest of standards.
The same can be said of director Scott Teems who shot over one hundred hours of film. The editing process took two years. In the post film discussion, Mr. Teems spoke of his relationship to Dixie Carter, Mr. Holbrook's late, beloved wife, who passed away in 2010 after 26 years of marriage. Dixie always felt that the piece was a true work of art (the film is dedicated to her).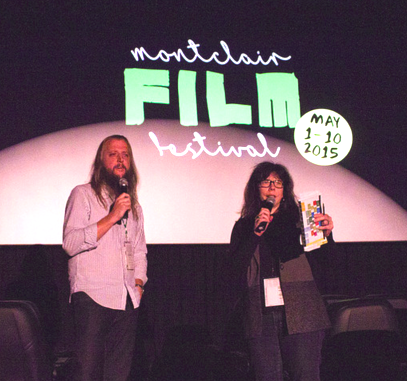 Mr. Teems took on the project after Ms. Carter's passing. In making the choice to shoot in black and white, he succeeds in giving the film an old time, historic feel. To the viewer, it feels as though we travel back to an earlier time in history. The film is a tribute to two giants of their respective arts. It is a slice of Americana not seen in today's modern theater or literature. Scott Teems succeeds in bringing us to a time and place in America that would make Mark Twain proud. It is a pleasant journey, like a slow, lazy ride on a raft down the Mississippi River. All the while, exploring and expounding on the nature of mankind and our relationship to country, war, politics, love, God and each other.
Written by MFF Blogger Bob McGee