#MFF16 Program Announced!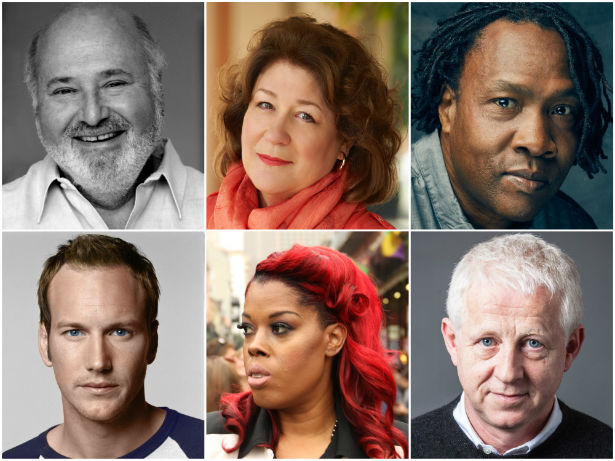 Drumroll, please! We're thrilled to present the A+ #MFF16 lineup!
Join us in Montclair for the 5th Annual Montclair Film Festival: April 29 through May 8. This year's Festival will showcase over 150 films, special events, conversations, parties, and panels. In addition, over 100 filmmakers and other special guests will join us over the course of ten days!
"This year's Festival marks our organization's fifth anniversary and we are deeply honored to be able to present such a diverse, engaging program of films at the Festival," said MFF Executive Director Tom Hall. "To see how far our community has brought us in just five years—filmmakers, sponsors, donors, members, volunteers, partners, and patrons—is extraordinary. We cannot wait to introduce these filmmakers and their stories to our audiences."
Film programs announced this morning include the Documentary Competition, Narrative Competition, Future/Now Competition and New Jersey Competition sections, in addition to an extensive lineup of documentary features, narrative features, and short films of all kinds.
The MFF's annual Conversation Series, presented by Audible, Inc., the world's largest seller and producer of digital audiobooks and other spoken word content, features in-depth discussions with the leading voices in the cinematic and television arts.
This year's program includes Rob Reiner, director of BEING CHARLIE, in conversation with Stephen Colbert; Margo Martindale, star of The Americans; Patrick Wilson & Friends; and live recordings of the new podcast Pure Nonfiction with Thom Powers, with special guests Rachel Grady, co-director of NORMAN LEAR: JUST ANOTHER VERSION OF YOU, Kristen Johnson, director of CAMERAPERSON, and D.A. Pennebaker & Chris Hegedus, directors of UNLOCKING THE CAGE. These conversations and more join the previously announced conversation with Richard Curtis, moderated by Stephen Colbert.
We hope to see you at the movies!
---
Tickets for members and sponsors are on sale now—click here to browse and purchase. (Are you experiencing non-member FOMO? It's not too late! Join today!)