What Does 'Standby' Mean?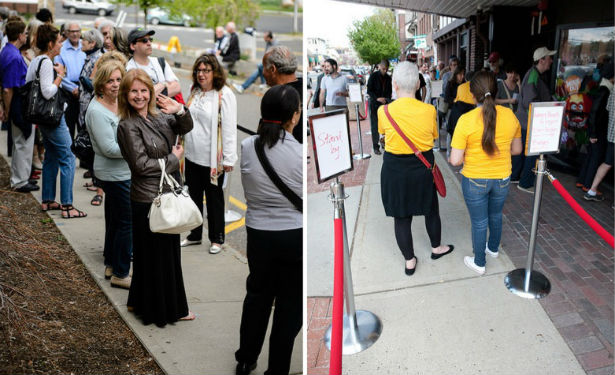 As you start selecting films from the stellar MFF16 lineup, you may encounter films and events that say STANDBY instead of BUY TICKETS. In case you're wondering just what that means, we're here to explain.
While no film or event is ever 100% sold out, some films and events are going to be more popular than others. Once we reach the capacity for advance ticket sales, we switch over to STANDBY. That doesn't mean it's impossible to get a seat, but it does mean you have to try your luck on the day of the event.
For shows to which advance tickets are no longer available, there is a high probability that tickets will be available via the STANDBY LINE beginning 15 minutes before show time on a first-come, first-served basis at the specific venue. We recommend you arrive no later than one half-hour before the event start time to get in the STANDBY LINE. While there is no guarantee, we're happy to report that the success rate for stand by tickets is normally very high.
If STANDBY is not your game, we understand. That's why there are multiple screenings and events to choose from every day at MFF. Lucky us! See you at the movies…
For more info about all ticketing policies, click here.