Norman Reedus Conversation Added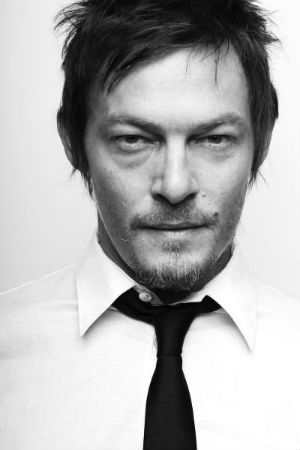 Montclair Film Festival is thrilled to announce that The Walking Dead star Norman Reedus has joined the lineup for the MFF16 Conversation Series, presented by Audible, Inc. 
Joel Stillerman, President of Original Programming, AMC and Sundance TV, will moderate a wide-ranging discussion of Mr. Reedus's craft and career on May 7 at 2:00 pm at the Wellmont Theater.
"Norman Reedus's iconic performance on The Walking Dead has made him one of the most beloved actors working today," said MFF Executive Director Tom Hall. "We are deeply honored to have him with us and look forward to a fascinating discussion."
Norman Reedus is one of the biggest stars on television, where his portrayal of Daryl Dixon on AMC'S The Walking Dead has made him a household name. But his career began with a bit part in the horror film MIMIC, with Reedus going on to capture critical attention as a creepy hitman in the independent black comedy SIX WAYS TO SUNDAY, which lead to key roles in films like DARK HARBOR and 8MM. His first leading role came in BOONDOCK SAINTS, which landed him as one of Vanity Fair's 1999 Stars To Watch. His career encompasses dozens of films and television performances which speak to his versatility as an actor. In this expansive conversation, Reedus will discuss his work in depth, sharing the stories that have shaped his unique career. Moderated by Joel Stillerman, President, Original Programming, AMC and Sundance TV. Tickets here.
---
Mr. Reedus and Mr. Stillerman join previously announced guests and hosts Stephen Colbert, Richard Curtis, Margo Martindale, Rob Reiner, Patrick Wilson, and more in the festival's 5th annual Conversation Series. Tickets on sale now.
Photo credit: Adam Fedderly