MFF16: New Jersey on Screen
Montclair Film Festival 2016 celebrates New Jersey with our whopping list of films tied to the Garden State in one way or another.
---
ALWAYS SHINE  (director from Montclair)
The competition between young women striving for professional success has been fertile ground for filmmakers, but in ALWAYS SHINE, director Sophia Takal takes the tension to a masterful new level. Anna (Mackenzie Davis, star of Halt and Catch Fire) and Beth (Caitlin Fitzgerald, Masters of Sex) are best friends and actors looking to make it big. But when they decide to take a weekend trip to Big Sur, tensions mount, bringing years of competition and jealousy to the fore and sending them hurtling toward a confrontation that will change both of their lives forever.
In person: director Sophia Takal
Included Shorts: CANARY (10min) Short, More
Bellevue Theater 2, Sat, May 7, 7:00 PM, Buy Tickets
Bellevue Theater 1, Sun, May 8, 4:30 PM, Buy Tickets
---
INDIGNATION (Montclair's Own and Star Ben Rosenfield, Based on Novel by Philip Roth, NJ Writer)
Based on the novel by Philip Roth, INDIGNATION is the story of Marcus (Logan Lerman), a working class Jewish student from Newark, attending a small liberal arts college in Ohio. It's 1951, and while the Korean War rages half a world away, life in America offers its own discontents; Marcus is infatuated with a fellow student named Olivia Hutton (Sarah Gadon), his parents don't approve, and his struggles with the administration at his college lead him on a collision course with the conservative values of the day. James Schamus' INDIGNATION is a masterful reminder of the power of fighting for your ideals.
Co-Presented by William H. Connolly & Co
In Person: director James Schamus, actor Ben Rosenfield (from Montclair)
The Wellmont Theater, Sat, May 7, 4:30 PM, Buy Tickets
---
CONTEMPORARY COLOR (Features three NJ Color Guard Teams)
In 2015, artist and musician David Byrne brought together a select group of musicians for a once-in-a-lifetime event, pairing each musical act with a competitive high school color guard troupe. Known as the "sport of the arts," color guard features dazzling choreography, brilliant costumes, and big-hearted performances from students committed to perfection. Bill and Turner Ross's CONTEMPORARY COLOR is a vibrant document of this special performance, where song and movement work in harmony to make dreams come true.
In person: directors Bill and Turner Ross, producer Josh Penn
The Wellmont Theater, Sat, Apr 30, 7:00 PM, Buy Tickets
---
BETTING ON ZERO (Director from NJ)
In December 2012, billionaire hedge fund manager Bill Ackman announced that his company, Pershing Square Capital, had made a "billion dollar" short bet against the stock of the nutritional supplement company Herbalife. Ted Braun's thrilling BETTING ON ZERO follows the incredible story of Herbalife's battle with Ackman, tracing their conflict over the company's business model and how that model affects communities around the world. But this isn't just another Wall Street morality tale; like any great story, BETTING ON ZERO is one that weaves together uncertainty, deception, hubris, intrigue, and greed, creating an unexpected, deeply emotional impact on its audience.
Co-presented by RBC Wealth Management
In person: director Ted Braun, producer Glen Zipper
Clairidge Cinema 2, Sun, May 1, 6:15 PM, Buy Tickets
Bellevue Theater 1, Mon, May 2, 9:00 PM, Buy Tickets
---
SILICON COWBOYS (Director from NJ)
Jason Cohen's SILICON COWBOYS tells one of the great David vs Goliath stories of the digital age—the birth of Compaq Computer, a small, upstart company from Houston, Texas bound and determined to revolutionize personal computing. Standing in their way? IBM, one of America's biggest and most valuable corporations, whose dominance of the computing sector was unrivaled. The creation of Compaq, its innovations, and its three maverick founders is the story of a revolution that reshaped technology forever.
In person: director Jason Cohen, producer Glen Zipper, subject Rod Canion
Clairidge Cinema 2, Sun, May 1, 4:15 PM, Buy Tickets
Bellevue Theater 1, Mon, May 2, 7:00 PM, Buy Tickets
---
THE WRONG LIGHT (Producers live in Montclair)
Since its founding in 2005, the nonprofit organization COSA claimed to be a refuge for at-risk and trafficked girls in Northern Thailand. Led by the charismatic Mickey Choothesa, the sanctuary became known as a rare and safe opportunity for young girls to get an education. In an attempt to capture this heroic story, filmmakers Josie Swantek Heitz and Dave Adams traveled to interview the families and girls who were saved by COSA. But the more questions they asked, the less they knew about what was really going on. THE WRONG LIGHT is the fascinating and troubling account of their quest to find answers. What really happened to these girls? And who is Mickey?
In person: directors Josie Swantek Heitz and Dave Adams
Clairidge Cinema 1, Sat, May 7, 11:30 AM, Buy Tickets
Clairidge Cinema 1, Sun, May 8, 12:00 PM, Buy Tickets
---
WHEN TWO WORLDS COLLIDE (Editor lives in Montclair)
In 2007, then-Peruvian present Alan Garcia invited foreign companies to do business with the country by partnering on the extraction of natural resources. But when many of those resources were discovered on protected land occupied by indigenous Peruvians, the state entered into direct conflict with these communities and their leader, Alberto Pizango. In the breathtaking WHEN TWO WORLDS COLLIDE, directors Heidi Brandenburg Sierralta and Matthew Orzel capture the brutal urgency of the situation, placing their cameras in the middle of the confrontation to tell the powerful story of a nation at war with itself.
In Spanish and English with English Subtitles
In person: editor Carla Gutierrez
Clairidge Cinema 1, Sat, Apr 30, 4:45 PM, Buy Tickets
---
NEW JERSEY SHORTS (NJ Students)
New Jersey takes center stage in these 6 shorts. In GAYSIANS (Vicky Du), Queer and trans Asian Americans explore their relationships with family and culture. In TOURISTS (Shaun Seneviratne), a young couple in love squeeze a lifetime together into a weekend. In FLOWN (Mark Blumberg), a retiring astronaut prepares to adjust to a life grounded on Earth. In CHECKMATES (Andrew Muscato), Princeton Collegestudents play chess with prison inmates. WHAT MARTHA SAID (Susan Skoog), turns an argument between children into an ugly rumor among adults. Set in the world of Renaissance Faire actors and Game of Thrones cosplay fans, KNIGHTS OF NEW JERSEY (Michael Hadley) is a comedic mash-up of The Office and Medieval Times.
Co-Presented by New Jersey State Council on the Arts
In person: several members of the Filmmaking Teams
Clairidge Cinema 1, Tue, May 3 6:00 PM, STANDBY
Second screening added! 
Bellevue Theater 2, Sun, May 8, 2:00 PM, BUY TICKETS

---
EMERGING FILMMAKER SHOWCASE (NJ Students)
The MFF's EMERGING FILMMAKER COMPETITION celebrates the work of filmmakers from our region in the 4th-12th grade. These films, adjudicated by a jury of local film professionals, represent a wide-range of styles and voices that showcase the diverse talents of young people who are using cinema to tell their stories. Categories include Narrative, Comedy, Documentary and Experimental films, and awards will be given in each of these categories, as well as for films that make a social impact. This screening is open to the public and all ages are welcome as we celebrate these outstanding films!
Co-presented by Gelotti. Gelotti's is pleased to offer all EFC Screening Ticket Holders a special "buy one get one free" offer for any size scoop of ice cream or Italian Ice. Please present your ticket of EFC Event Program at the Montclair store, located at 571 Bloomfield Avenue, to redeem.
In person: several members of the Filmmaking Teams
The Wellmont Theater, Sat, May 7, 11:00 AM, Buy Tickets
---
JOE'S VIOLIN (Director and Producer live in Montclair)
In her beautifully crafted short documentary JOE'S VIOLIN, Kahane Cooperman tells the story of Joseph Feingold, a 91-year-old Polish Holocaust survivor who donates his violin of 70 years to a local instrument drive. When the violin lands in the hands of a 12-year-old schoolgirl from the nation's poorest congressional district, their lives intersect, changing both of them forever. This special screening will feature a musical performance and extended Q&A with the filmmakers and subjects.
Co-Presented by Kensington Senior Living.
In person: director/producer Kahane Cooperman, producer Raphaela Neihausen, editors Amira Dughri and Andrew Saunderson, subjects Joe Feingold, Brianna Perez, Kokoe Tanaka-Suwan and many others.
The Wellmont Theater, Sat, Apr 30, 11:00 AM, Buy Tickets
---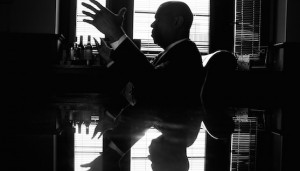 SHORTS FROM THE NEWEST AMERICANS (NJ Students)
Newest Americans is a series of films that look at immigration, identity and the majority minority future of the United States. The result of a collaboration between Rutgers University–Newark, VII Photo, and Montclair's own Talking Eyes Media, the narratives in this series all have Jersey roots with a global reach. From a Syrian-American composer who has written an anthem for the revolution, to Newark Mayor Ras Baraka's own family journey during the Great Migration, Newest Americans captures the diversity and breadth that defines our cultural fabric. MFF is proud to partner with The Newest Americans project to present a selection of films created by its participants.
In person: Newark Mayor Ras Baraka, Tim Raphael, Julie Winokur, Marisol Conde-Hernandez, Dina Sayedahmed, Hamna Saleem, Mohamed Alsiadi
Bellevue Theater 2, Sun, May 1, 2:00 PM, Buy Tickets
---
MSU NEW VISION SHORTS (NJ Students)
Discover the great filmmakers of tomorrow currently training at Montclair State University. This program showcases the best short films produced by the undergraduate students majoring in Filmmaking at the School of Communication and Media. Come and celebrate the young filmmaking talent being cultivated right in our own town.
Clairidge Cinema 1, Fri, May 6, 7:00 PM, Buy Tickets