MFF16: More Special Guests
We're thrilled to announce some additional guests who will be attending the 2016 Montclair Film Festival!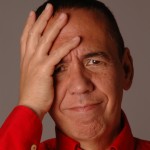 Comedian Gilbert Gottfried will join the Festival's Opening Night screening of LIFE, ANIMATED on Friday, April 29, at the Wellmont, participating on the red carpet and at the Q&A session following the film. Mr. Gottfried's performance as Iago in Disney's ALADDIN is one of the focal points of the film, and he will join Stephen Colbert, The Suskind family, and director Roger Ross Williams for the post-screening discussion.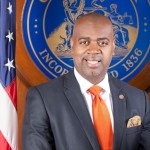 Newark, NJ mayor Ras Baraka will attend the Festival's screening of Shorts from The Newest Americans, which features the short film WE CAME AND STAYED, which tells the story of the African American migration to Newark in the 20th century. Mayor Baraka will participate in a post-screening Q&A on Sunday, May 1.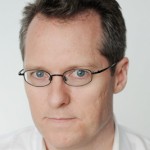 Thom Powers will record three episodes of his new podcast Pure Nonfiction at the Festival, live at the Festival's Audible Lounge. These conversations, part of the Festival's Conversation Series presented by Audible, Inc., are free and open to the public and will focus on the films and careers of leading documentary filmmakers. The three conversations are as follows:

Rachel Grady, director of NORMAN LEAR: JUST ANOTHER VERSION OF YOU
Sunday, May 1, at 12:00 PM at the Audible Lounge
Kirsten Johnson, director of CAMERAPERSON
Thursday, May 5, at 7:00 PM at the Audible Lounge
D.A. Pennebaker and Chris Hegedus, directors of UNLOCKING THE CAGE
Saturday, May 7, at 12:30 PM at the Audible Lounge
If you're coming, let us know! RSVP here.