PRINCESS SHAW + House Party!
This year's Documentary Centerpiece will make you get up and cheer, and the House Party that follows will keep you on your dancin' feet! 
PRESENTING PRINCESS SHAW screens Friday, May 6, at the Wellmont Theater, followed by a New Orleans-themed celebration of black cinema and film artists at this year's Festival at the Audible Lounge. This will be a NOLA night to remember!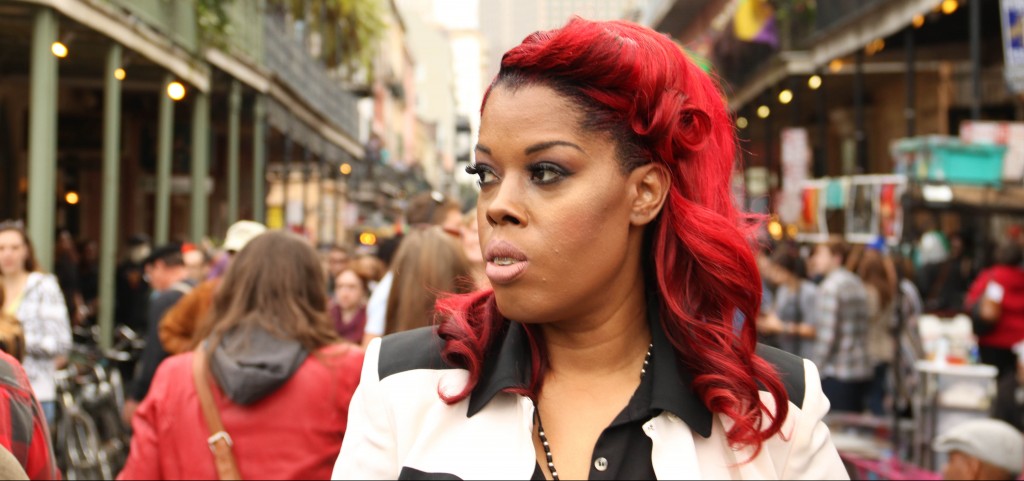 By day, Samantha Montgomery cares for the elderly in one of New Orleans' toughest neighborhoods. By night, she writes and sings her own songs as Princess Shaw on her confessional YouTube channel. Meanwhile, in Israel, a composer, musician, and video artist named Kutiman creates video mash-up of amateur YouTube performers.
When Kutiman discovers Princess Shaw's raw, vulnerable vocals online, the pair of artists unwittingly begins a journey that will bring them together from across the globe, transforming their lives forever. PRESENTING PRINCESS SHAW is the story of the birth of an unlikely star, an artist who will make you believe in the power of dreams.
For the 5th consecutive year, Montclair Film Festival hosts the House Party, celebrating black cinema and film artists at this year's Festival. Created with a nod to the 1990 hit film House Party, this is one of the Festival's most anticipated events.
This year's theme features a salute to our Centerpiece star, Miss Princess Shaw, and her hometown of New Orleans, Louisiana, with great food and drink, and a top DJ spinning R&B hits to help you dance the night away!
Enjoy food from Events By Joni, craft brew from the New Jersey Beer Company, and signature cocktails from Jersey Artisan Distilling.