Meet the distinguished industry professionals on the juries for our Documentary, Narrative, Future/Now and New Jersey competitions.
The Narrative Feature Competition is a five-film competition of our finest, most ambitious international and domestic auteur-driven fiction films.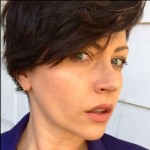 Dagmara Dominczyk was born in Poland and emigrated to the United States in 1983. Dominczyk made her Broadway debut in Closer and her stage credits include The Violet Hour, Enchanted April, and Bartlett Sher's revival of Golden Boy. Dominczyk's film work includes THE COUNT OF MONTE CRISTO, ROCK STAR, TRUST THE MAN, LONELY HEARTS, MENTOR, HIGHER GROUND, JACK STRONG and THE IMMIGRANT. She has also appeared on 24, The Good Wife, Suits, Person of Interest and Boardwalk Empire. In 2013, she published her first novel, The Lullaby of Polish Girls. Dominczyk lives in Montclair with her two sons and husband.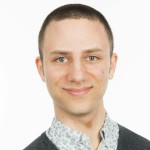 Matthew Jacobs is a Huffington Post entertainment reporter who primarily writes about film. Originally from Louisiana, Matt is currently based in New York, where his professional highlights include profiling Madonna, hugging Lily Tomlin, and covering the Sundance and Toronto film festivals. He's a fan of Julia Louis-Dreyfus sitcoms, Mike Nichols movies, and everything Laura Dern has ever done. Matt has a degree in English literature from Louisiana State University.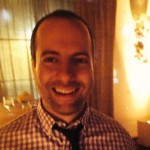 Christopher Rosen is the editor of EW.com. Previously, he was managing entertainment editor at Huffington Post, editor at Moviefone, and senior editor at Movieline. He has contributed to the New York Observer, Vulture, Complex.com and The New York Times online. He lives in Park Slope with his wife, Kase Wickman.

The Documentary Feature Competition is a five-film competition of the most cinematic and engaging non-fiction films in our program.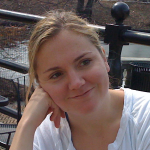 Addie Morfoot is an entertainment reporter at Crain's New York Business. There she covers all aspects of the business behind New York's Broadway, film, and television industry. Before Crain's, Addie covered the entertainment business for 12 years as a freelance journalist. Her work has appeared in Variety, The New York Times Magazine, The Wall Street Journal, The Los Angeles Times, Documentary magazine and Adweek. Her personal essays have been published in Marie Claire, Town & Country, Salon, Cosmopolitan, the Los Angeles Times, and Brain, Child.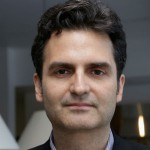 Bilge Ebiri is film critic for the Village Voice. Before that, he was a film critic and writer for New York magazine and Vulture. His work has appeared in Rolling Stone, Bloomberg Businessweek, Entertainment Weekly, the Nashville Scene, Maxim, and Nylon.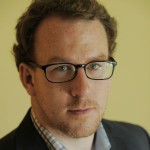 Jake Coyle is a film critic and writer for the Associated Press, where he has been a reporter for 12 years. His features have included profiles of Clint Eastwood, Paul Thomas Anderson, Meryl Streep, Quentin Tarantino, Cate Blanchett, David Fincher and Brad Pitt. His work has appeared in The New York Times, the Los Angeles Times, the Chicago Tribune, the San Francisco Chronicle and The Hollywood Reporter. He lives in Croton-on-Hudson, NY, with his wife and two girls.

Presented by the Horizon Foundation for NJ
The Future/Now Competition celebrates American, low-budget independent filmmaking by first- or second-time directors who are creating innovative, challenging films.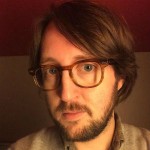 Christopher Mason Wells is the Director of Repertory Programming for Manhattan's revitalized Quad Cinema (opening Fall 2016). He was called "one of NYC's best programmers" by MUBI and has curated series and retrospectives for the IFC Center, Anthology Film Archives, and BAMcinematek. He has also acted in the films LOL (2006, Joe Swanberg) and THE COLOR WHEEL (2009, Alex Ross Perry), produced Gina Telaroli's HERE'S TO THE FUTURE! (Migrating Forms 2015), directed the short film JUDY JUDY JUDY (BAMcinemaFest 2015), and co-written and produced Nathan Silver's forthcoming THIRST STREET. He graduated magna cum laude from Columbia University and lives in Brooklyn.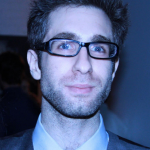 David Ehrlich is the Senior Film Critic at Indiewire. He previously worked as a Staff Writer at Rolling Stone and was the Associate Film Editor at Time Out New York, and the Editor-at-Large of Little White Lies magazine. He thinks movies are nice, but would trade the whole lot of them for the Rangers to win another Stanley Cup (hi, New Jersey!). He obviously lives in Brooklyn.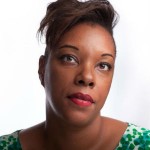 Julie La'Bassiere became CEO of BAFTA New York in June 2015. Prior to joining the BAFTA New York team, La'Bassiere founded Tall Bird Marketing & Strategy — a strategic brand, marketing, and indie film distribution consultancy for filmmakers and content creators. As a senior strategist, the British-born La'Bassiere has been at the forefront of innovative 360° entertainment brand strategy and marketing for the past two decades. La'Bassiere was the Head of Marketing for FilmBuff, where she oversaw title PR, marketing and theatrical distribution strategy for all films. La'Bassiere was the Director of Marketing & Industry for Tribeca Enterprises, where she oversaw the industry program at Tribeca Film Festival as well as brand marketing initiatives for Tribeca Film. La'Bassiere holds a degree in Educational Anthropology from Stanford.

The New Jersey Films Competition this year focuses on non-fiction films made by, produced by, or featuring New Jersey talent.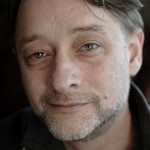 Darren Dean is an award-winning Independent Spirit-, NAACP Image-, and GLAAD Media Award- nominated writer-director-producer who co-wrote and produced indie darling PRINCE OF BROADWAY for Director Sean Baker. In 2011 he produced the celebrated international co-production KINYARWANDA for Alrick Brown. In 2014, he reunited with Baker with the groundbreaking film TANGERINE. Dean is also a Gotham Audience Award-winner for TANGERINE. Dean's body of work has been recognized with a 2016 nomination for the Piaget Producer's Award. Currently, he continues to develop several projects for both the big and small screen, including Will Eisner's legendary graphic novel A Contract with God.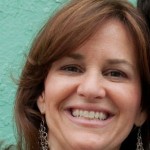 Jill Greenberg Sands has been a casting director in New York for the past 25 years. She has cast movies such as A BRONX TALE, HARRIET THE SPY, A LITTLE PRINCESS, A RIVER RUNS THROUGH IT, WHAT ABOUT BOB, NOBODY'S FOOL, and GREAT EXPECTATIONS. She worked for DreamWorks Television and worked on FREAKS AND GEEKS, with producer Judd Apatow, for which she won an Emmy Award for Best Casting in 1999. Jill went on to work with Nickelodeon for the past 10 years, where she was the Vice President of Casting in New York. Jill is thrilled to be on both the Education Committee and the Artistic Committee of the Montclair Film Festival.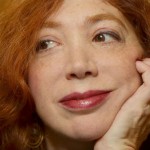 Gwen Orel is arts editor of the Montclair Times. She has a Ph.D. in theater. Her writing has appeared in Baristanet, The New York Times, The Wall Street Journal, The Forward, Backstage, American Theatre, Irish Music Magazine, Time Out New York, the Pittsburgh Post-Gazette, and many others. Favorite jobs include producer's assistant at Law & Order, literary manager of the Alabama Shakespeare Festival, and concert presenter for the Folk Project. She is proudly Jirish, and publishes the e-zine New York Irish Arts. Gwen can often be found on Sundays playing fiddle at St. James' Gate in Maplewood during the Cat and Fiddle Session.