SILICON COWBOYS: Tech Revolution
Jason Cohen's SILICON COWBOYS tells one of the great David vs. Goliath stories of the digital age—the birth of Compaq Computer, a small, upstart company from Houston, Texas bound and determined to revolutionize personal computing. Standing in their way? IBM, one of America's biggest and most valuable corporations, whose dominance of the computing sector was unrivaled. The creation of Compaq, its innovations, and its three maverick founders is the story of a revolution that reshaped technology forever.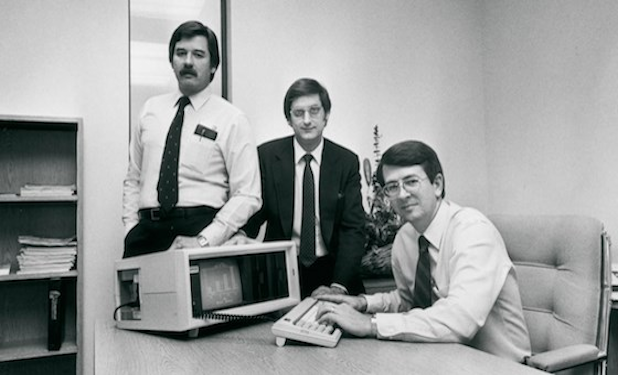 Montclair Film Festival 2016 was delighted to interview producer Glen Zipper about his nostalgic and illuminating film.
How do you describe SILICON COWBOYS in your own words?
Glen: A techno-drama David vs. Goliath story that takes audiences on an unexpected journey back to the dawn of the personal computer revolution.
What drew you to this particular story? What qualities does SILICON COWBOYS possess that you appreciate the most?
Glen: Growing up in the 1980s and being one of the original "computer geeks," I jumped at the chance to be part of telling this story. Also, the opportunity to work with Jason Cohen, a friend of over twenty years and fellow New Jersey native, was an equally exciting opportunity. Not only did Jason and I both grow up in New Jersey, we also attended the University of Wisconsin together where we shared many good times (and probably a few too many beers). It's really hard to believe we've come full circle all the way back to New Jersey as collaborators on a feature film. And to be able to make this film with my friend and frequent documentary collaborator Ross Dinerstein was icing on the cake.
SILICON COWBOYS has a laundry list of qualities that I appreciate, but the two most prominent have to be the journey of discovery it takes audiences on and how Jason has so adeptly captured the nostalgic essence of a time and place.
What do you hope MFF audiences will take away from your film?
Glen: Probably every single person in the audience at our screenings will have an iPhone. If you were to ask them who is responsible for that magic in their pocket almost every one of them would answer, "Steve Jobs." This, of course, is true – but it's not the whole story. Without the groundwork that was laid by Rod Canion and his team at Compaq, the iPhone may never have come into being. In fact, strange as this may sound, without Compaq we might all have "IBM-phones" in our pockets instead of iPhones.
So, when all is said and done, it would be hugely gratifying if this film helps to resituate audiences in their understanding of how we got to this moment in personal computing history.
What does it mean to you to be screening your film back in New Jersey?
Glen: It means the world. I grew up in New Jersey, and the chance to come home and (hopefully) make my friends, family and fellow New Jersey natives proud is incredibly exciting. In fact, to all my fellow New Jersians out there coming out to your festival – drinks on me after the screening.* (*one per audience member, offer only good while limited supply of cash in wallet lasts.)
How do you think growing up in New Jersey affected your taste in film and storytelling both in general and in SILICON COWBOYS?
Glen: Growing up in New Jersey and a stone's throw from New York, I was reared on films and filmmakers rooted in my own geography. Filmmakers like Spike Lee, Martin Scorsese, Kevin Smith are a few of the obvious names that immediately come to mind. Overall, it seems to me that New Jersey and New York natives make (and want to see) films that represent and accurately portray the granular nuances of our environments and are less inclined to be drawn to hyper-stylized, embellished interpretations of reality.
With SILICON COWBOYS, I think Jason Cohen definitely brings that kind of granular nuance to the table. Using a very surgical narrative and emotional aesthetic, he throws us back into the 1980s and everything we see and experience feels authentic to the film's time and place. In a time when documentaries are starting rival big-budget scripted features in terms of flash and sizzle, Jason took a big risk dialing back on such choices so as to keep us wholly immersed within the four corners of the film's historical context.
Finish this sentence: SILICON COWBOYS is…
Glen: the greatest film ever made about three cowboys from Houston who started a computer revolution after almost opening a Mexican restaurant instead.
Director Jason Cohen, producer Glen Zipper and subject Rod Canion will be in person at the showings below.
Clairidge Cinema 2, Sun, May 1 4:15 PM, Buy Tickets
Bellevue Theater 1, Mon, May 2 7:00 PM, Buy Tickets
Interview by MFF blogger Amy Lynn Muniz.