THE PEARL, an immersive documentary from the filmmakers Jessica Dimmock and Christopher LaMarca, explores the lives of four transgender women as they find the courage to express their true identities. Set in the postindustrial logging towns of the Pacific Northwest, THE PEARL delivers a gentle and honest story of transition, as told through the lives of Nina, Amy, and sisters Krystal and Jodie. Over a span of three years, their lives are transformed as secrets are revealed, marriages are shaken, and a new home is assembled in this intimate portrait of love and fear, rejection, and acceptance.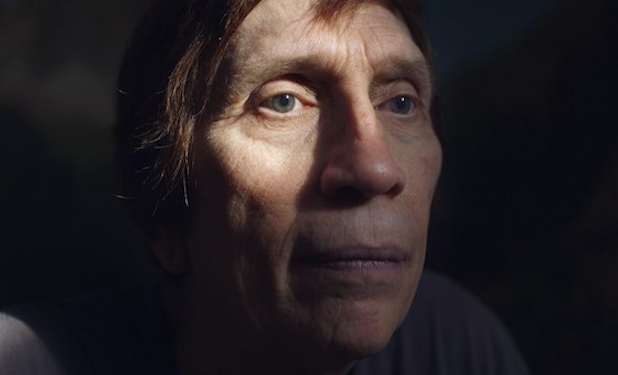 Director Jessica Dimmock talked to Montclair Film Festival 2016 about her thought-provoking film.
How would you describe THE PEARL in your own words?
Jessica: THE PEARL is the story of 4 transgender women who have come out late in life after living their entire lives as men in small towns through the pacific NW.
What drew you to this topic and want to tell this particular story?
Jessica: We found the story very much by accident. Several years ago I went hiking in the northernmost town in Washington and checked into one of the last rooms in a budget motel. The Esprit Conference, which attracts transgender women in their 50s, 60s and 70s, most of whom do not live full time as female, was going on there and I had walked into the center of it by accident. After meeting some of the women, and hearing their stories, I realized that I had stumbled upon a very interesting and underrepresented corner of the transgender experience. For these women, who had done such a good job of being men, the stakes were especially high. They have fully formed male identities that their spouses, loved ones, work colleagues and friends expect of them, and to take that off in order to be who they truly are is very complicated and risky.
Was there a casting process? If so, why were these women selected?
Jessica: We gravitated to women who had unique and compelling stories, and ones that we felt we did not often see in the media. We chose people who were not necessarily out to their families and had a significant journey ahead of them.
Each woman's story was so different; can you let us know what they are doing now?
Jessica: Amy continues to live in her home, and has kicked out the younger women other than Alison, who very much respects her home and how they both want to live. Krystal, as we see in the movie, got an apartment in Portland and is going to PSU, while Jodie continues to travel and be on the road. Nina fully came out to her family after filming was complete, and had sexual reassignment surgery several months ago. She is doing great.
As a first-time feature director, do you have one piece of advice for aspiring filmmakers?
Jessica: I'd say my biggest piece of advice is always to work on projects that you truly feel passionate about. These things are always labors of love and it is important to feel emotionally and creatively invested in them so that you can come back to them day after day.
What do you hope MFF audiences will take away from your film?
Jessica: We genuinely hope that people are able to connect to some of the universal themes of the film – the need for acceptance, the desire to live as we truly are, the strength and courage and bravery it takes to live honestly as yourself. We hope that by the end of the film people will feel not as though they've seen a trans film, but instead have gone on a journey with some women that they have fallen in love with as much as we have.
What are you most looking forward to at MFF16?
Jessica: I'm really excited to see how audiences react to the film. This is our directorial debut and it's been really interesting to see how audiences connect and react to the film. And most importantly, we are excited to be in the company of such excellent films.
For more information about THE PEARL, visit the film's website, Facebook, and Twitter.
Director Jessica Dimmock will be in person at the screenings below:
Clairidge Cinema 2, Sat, Apr 30 1:15 PM, Buy Tickets
Clairidge Cinema 2, Sun, May 1 2:00 PM, Buy Tickets
Interview by MFF blogger Africa McClain.