Jon & Tracey Stewart at MFF16
We're excited to announce that Jon and Tracey Stewart will join us for the screening of UNLOCKING THE CAGE on Saturday, May 7, at 2:30 pm.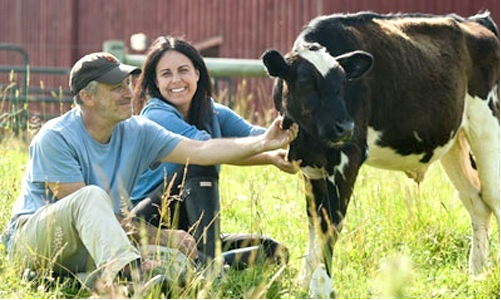 Jon and Tracey Stewart are partnering with Farm Sanctuary, America's leading farm animal protection organization, to open the organization's fourth location at their New Jersey farm. Farm Sanctuary operates three shelters in New York and California that provide lifelong care for nearly 1,000 rescued farm animals, works to change laws to decrease abuse of farm animals, and promotes compassionate vegan living.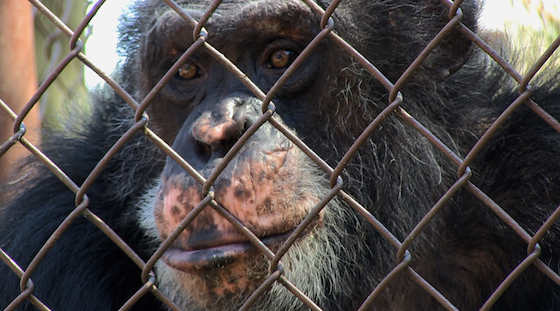 UNLOCKING THE CAGE
Saturday, May 7, 2:30PM, Bellevue Theater
Purchase Tickets
In UNLOCKING THE CAGE, acclaimed filmmakers D.A. Pennebaker and Chris Hegedus follow animal rights lawyer Steven Wise in his unprecedented attempt to break down the legal wall that separates animals from humans by filing the first lawsuits seeking to transform a chimpanzee from a "thing" with no rights to a "person" with legal protections. With Tommy and Kiko, former showbiz chimps now living in neglected cages, at the center of the debate, Wise makes a compelling argument that thrusts the case into the media spotlight. UNLOCKING THE CAGE is a riveting courtroom drama filled with heart and compassion in the face of overwhelming opposition.
Co-presented by Ashenfelter, Slous, McDonough & Trevenen, LLP.
In person: Directors Chris Hegedus and D.A. Pennebaker and Jon and Tracey Stewart.
To learn more about Jon and Tracey's Farm Sanctuary, visit farmsanctuary.org.