Indie Filmmaking Intensive
Indie Filmmaking Intensive: Portfolio Building
This class is for filmmakers in grades 10 – 12 who want to:
Create films with their peers under the guidance of experienced instructors/filmmakers
Hone your filmmaking skills including directing, cinematography, lighting, production design, and color theory.
Build a competitive portfolio for college film programs
Create a high quality film to submit to student film festivals
Use state of the art equipment like the Black Magic Pocket 4K cinema camera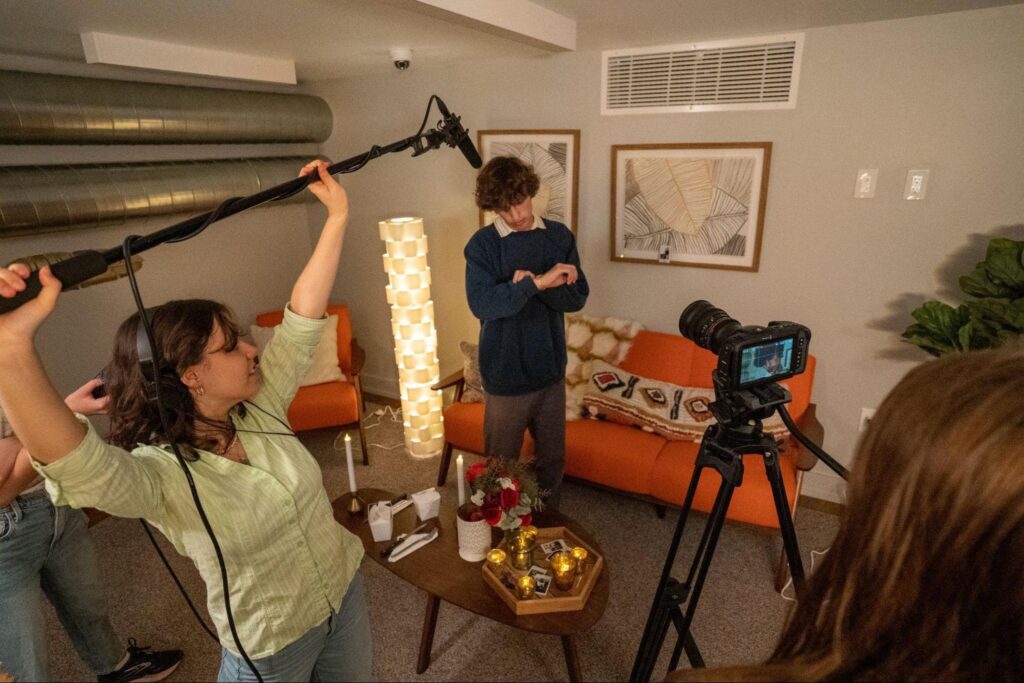 Schedule
Days 1-3: Pre-Production: Plan your film and refine your filmmaking skills
Develop, workshop and polish your script
Create your shot list
Scout locations
Assess your production design, costume and prop requirements
Cast your film (You can cast outside the class!)
Lock in your call sheet
Demo Montclair Film's state of the art filmmaking, sound, and lighting equipment
Refine your filmmaking skills with instructor led exercises in cinematography, directing, lighting, sound and more!
Days 4 – 8: Production
Shoot two films under the guidance of our experienced instructors
Serve as director, producer, cinematographer, grip, gaffer, sound operator, production designer and cast for your class' films.
Edit at home as you go! To achieve a solid cut by the last day of the class it is important to to begin editing scenes the day they are shot.
Days 9 & 10: Post Production and Showcase
Finish editing your film
Record VO
Add your Music and SFX
Mix your audio
Create your titles and graphics
Give and receive feedback on you and your classmates rough cuts
Learn post production enhancements such as color correction and sound design
Showcase your film for friends and family on the big screen at Montclair Film's Cinema505!
Students must have basic filmmaking and editing experience, and will be admitted by application only. Filmmakers will be expected to work independently on their films for several hours outside of class. Filmmaking equipment can be checked out upon request on weekends. (Class Size is Limited! Capacity 7 – 12 Students)
Grades:
10 – 12
Session 4:
8/14 – 8/18, 1:15 PM – 5:45 PM
8/21 – 8/25, 1:15 PM – 5:45 PM
Final Screening:
8/25
Cost: $1,250 / members $1,125