MEMBERS: Log in to receive 10% MEMBERSHIP DISCOUNT.
(Please Note: Discount applies to $75 Family membership or higher)
ADULT MINI CAMPS ONLINE!
Creative Workshops to Express your Unique Voice!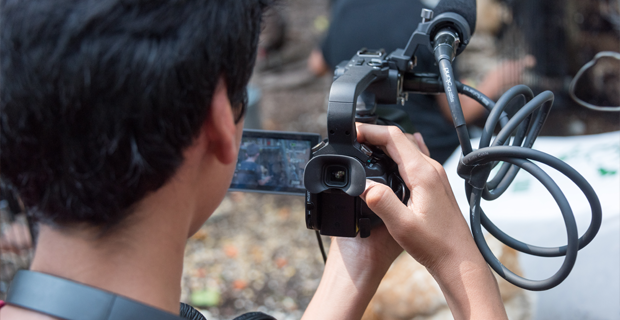 Behind the Scenes: Documentary Filmmaking
What does it take to make and release a non-fiction film? The behind-the-scenes stories are often as incredible as the documentaries themselves. Students will screen some of the best documentaries made by renowned filmmakers who will join the class for a tell-all discussion. How did they raise money for their films? How did they convince their subjects to participate? How did they decide to craft and shape the story? What advice would they give aspiring filmmakers?
This is an opportunity to engage with a variety of professionals about the production and the art of independent documentary filmmaking. All films will be available for screening via Netflix or private Vimeo link. (Class size 10-16)
Dates:
4 Thursdays: 7/9, 7/16, 7/23, 7/30
Cost:
$160 / Members: $144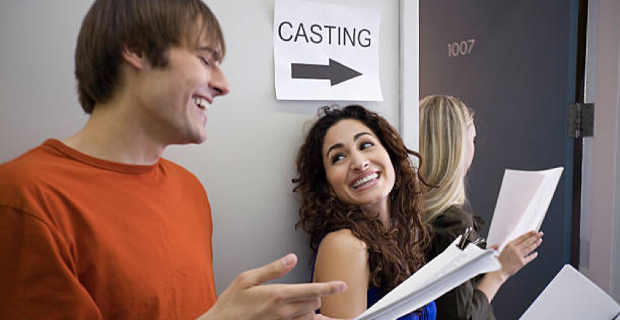 On Camera Auditioning for Film and TV
This course is designed to de-mystify what happens in the audition room. Students will learn the basics of on-camera auditioning, working with sides, building your brand, developing industry relationships, and learning to handle the business of the business. They will get in front of the camera every week, and get real world training and feedback. In this class you'll learn how to work honestly and stand out from the pack in the world of TV. We'll work with various film and TV scenes and learn how to bring the script to life! At the end of the workshop, students will receive a copy of their in-class auditions.
Students will need a device (laptop, tablet, phone) with a camera and access to wifi. Classes will be held over ZOOM and students will be learning how to shoot live auditions and self tapes in their homes. Instructor will also record these auditions and play them back live during class. (Class Size 8-10)
Dates:
Tuesdays and Thursdays: 7/14, 7/16, 7/21, 7/23
Cost:
$230 / Members: $207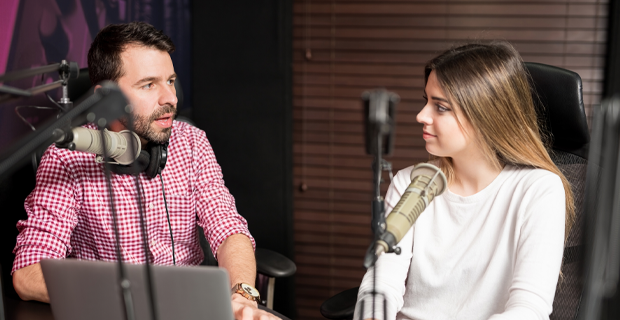 Podcast Like a Pro – Sold Out
From Radiolab to The Adventure Zone, podcasting has changed the face of our modern media landscape. This course will show you how to develop and produce your very own podcast! Learn mic technique, mixing, post-production, and what makes for an interesting podcast from our guest instructor, Frank Hablawi of Non-Productive.com. (Class size 8 – 10)
Dates:
5 Wednesdays: 7/8, 7/15, 7/22, 7/29, 8/5
Cost:
$175 / Members: $157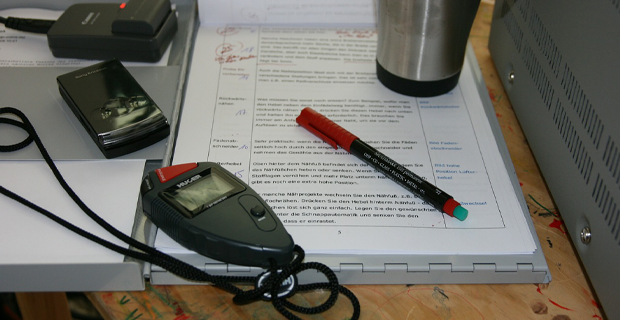 Screenwriting
Students will learn the basics of screenwriting with a focus on screenplay format and the craft of storytelling, screenplay structure, dialogue, and effective description. Students will analyze the work of successfully produced screenplays to analyze what makes good writing and practice these techniques in short exercises to share with the group as well as complete generative writing exercises to get the ideas flowing. No previous experience is required. Through feedback and discussion, students will leave with a better understanding of story and screenplay and will begin to develop their own original work. The class culminates in a sharing of their work with feedback from peers and the teacher. (Class Size 8-10).
Dates:
6 Thursdays: 7/16, 7/23, 7/30, 8/6, 8/13, 8/20
Cost:
$250 / Members: $225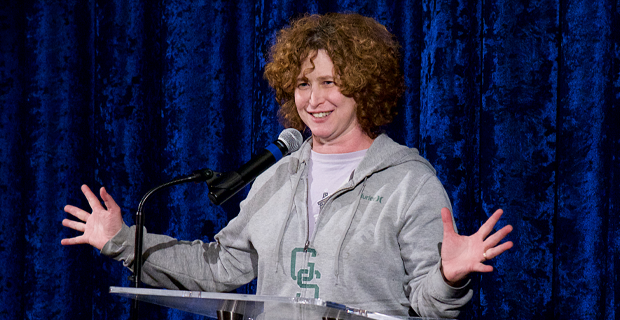 The Art of Storytelling
Everyone has a unique story to tell, but not everyone has the training or the confidence to feel comfortable telling it. Since going online with most everything we do for work and to socialize these days, do you feel like the Zoom calls and Facetime don't show your real self? Do you get nervous running a meeting at work? Do you want to ensure your message is well received on the radio, a podcast, or at your next fundraiser? Then the Art of Storytelling is the perfect first step for you! In this course, we will review the basics of storytelling and performance to ensure you are your best self in front of any group. Whether or not you want to work on confidence in preparing your next professional storytelling performance with Montclair Film Story Slam's, this class will give you the tools you need to deliver high quality stories, performances, and content in whatever spaces you choose! (Class size: 8 – 10)
Dates:
4 Mondays: 7/13, 7/20, 7/27, 8/3
Cost:
$170 / Members: $153

MEMBERS: Log in to receive 10% MEMBERSHIP DISCOUNT.
(Please Note: Discount applies to $75 Family membership or higher)
All classes will be held on ZOOM. Students must have a computer with a working camera and microphone.