MEMBERS: Log in to receive 10% MEMBERSHIP DISCOUNT.
(Please Note: Discount applies to $75 Family membership or higher)
Scholarships are available for qualified students
ONLINE SUMMER FILM ACADEMY
Check out our exciting line-up of classes for students ages 12 – 18.
Classes are added on a regular basis so keep checking back!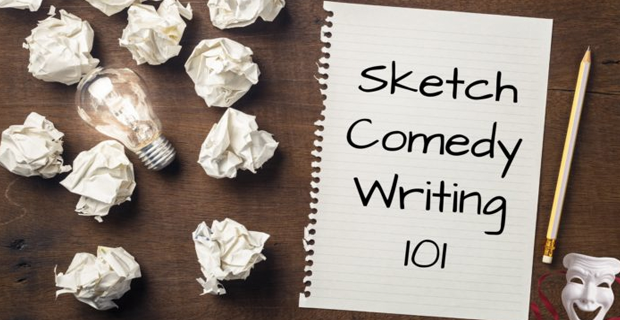 Sketch Comedy Writing
Are you a comedy lover? Perhaps you've seen yourself as the protagonist in your favorite Netflix series? Or maybe you've watched a comedy show and thought "I'm way funnier than this." Whatever your situation, this class will serve as an active workshop to refine your writing skills as we will form a writing team for a hypothetical sketch show. In so doing we will model the writing process for not only creating individual sketches, but ones that are part of a larger thematic show. We will review different sketch forms (clown, topical, abstract) and study successful sketch comedy troupes from the popular (SNL, Mr. Show, Key and Peele, Kids in the Hall, Monty Python) to the equally impressive but more obscure groups. You will learn how to work alone, and with others, refine existing material and ultimately champion each other's work in the spirit of true collaboration. Class size: (8 – 10)
Dates:
8/3 – 8/7 and 8/10 – 8/14
Cost:
$420 / Members: $378

Editing With Premiere Pro – Sold Out
Great editing skills can really make a film come alive! In this hands-on beginner workshop, students will learn the interface, controls, and features of the industry-standard software, Adobe Premiere Pro. A professional filmmaker and editor will teach you how to log and organize footage, create a rough cut, add titles and credits, implement transitions, work with sound, and even play with color. Students will also begin to learn the craft and language of editing. Montclair Film will provide access to Premier Pro during class hours, as well as designated practice hours during the week. (Class Size: 6 – 8)
Dates:
Session 2: 8/3 – 8/7
Cost:
$330 / Members: $297
Editing Technical Requirement: (Minimum specifications)
Operating system: Microsoft Windows 10 (64-bit) or macOS v10.13 or later
Processor: Intel® 6thGen or newer CPU – or AMD equivalent
RAM: 8 GB of RAM
Graphics Video Memory: 2 GB of GPU VRAM
Hard Disk Space: 8 GB available for installation and 2 GB for footage

Documentary Filmmakers Workshop
Want to make your own short documentary this summer? In this hands-on intermediate filmmaking workshop, you will join an accomplished documentary filmmaker and your fellow students to conceive of, develop, shoot, and edit your own short non-fiction film. Learn how to turn your idea into a film, and discover what makes a compelling documentary by studying the works of other great documentarians. Develop your Interview skills, archival footage techniques, and improve your camera work and editing while creating a short for your portfolio and film competitions! Receive constructive feedback from your peers and your instructors as you workshop your film, and meet special guest filmmakers who will take you behind the scenes. (Class size 6 – 10)
This is a class for budding filmmakers who are self-motivated and ready to see through the completion documentary. Basic Filmmaking and Editing experience is required. Students will be expected to use their own filmmaking equipment, but Montclair Film can supply loaners upon special request.
Click Here for Documentary Filmmakers Workshop Application
Dates:
Mondays, Wednesdays and Thursdays:
8/3, 8/5, 8/6, 8/10, 8/12, 8/13, 8/17, 8/19, 8/20
Time:
10:00 AM – 12:00 PM
Cost:
$625 / Members: $562

Guerrilla Filmmaking
Want to make movies at home? Don't think you have enough equipment to make it work? Think again! Just ask guerrilla filmmakers like Robert Rodriguez (El Mariachi) or Eduardo Sanchez and Daniel Myrick (The Blair Witch Project).
Guerrilla Filmmaking teaches students the skills they need to use the tools already at their disposal to make great films! Students will learn the fundamentals of filmmaking as they are guided through concept and script development, pre-production, production and post production by our experienced instructors. They will learn the tricks and tools of guerrilla filmmaking including: how to optimize shooting on their phone, use DIY lighting to light their film, and how to use editing software to put everything together. In addition to in-class exercises, students will have the opportunity to work independently on their films outside of class. Develop your filmmaking skills and learn to think like a Director in the hands-on filmmaking workshop! (Class size 8 – 10)
Dates:
Session 2: 7/20 – 7/24 and 7/27 – 7/31
Session 3: 8/3 – 8/7 and 8/10 – 8/14
Cost:
$600 / Members: $540
Instructor:
Required:
A smartphone (either iPhone and Android) or a Tablet that can record HD Videos
A computer meeting the following minimum specifications:
Webcam and Microphone
Operating system: Microsoft Windows 10 (64-bit) or macOS v10.13 or later
Processor: Intel® 6thGen or newer CPU – or AMD equivalent
RAM: 8 GB of RAM
Graphics Video Memory: 2 GB of GPU VRAM
Hard Disk Space: 8 GB available for installation and 2 GB for footage
Recommended:
Tripod with phone mount ( e.g., Tripod with Phone Mount )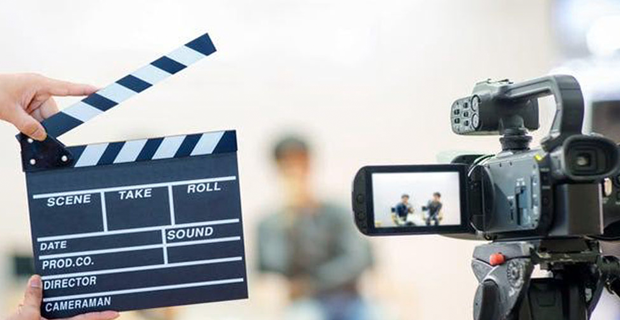 Intermediate Filmmaking: Filmmakers
In this limited 3-week workshop, filmmakers will create their own original short for their portfolio, film competition – or just to take their filmmaking skills to the next level! Students will be guided through each step of the process from concept to script, and from pre-production through final edit. Production management skills, camera and lighting, and post production techniques like sound design and color correction will be reviewed and expanded upon. Each student will gain valuable feedback from their instructor and their peers as they share their work throughout the process.
This workshop is an excellent opportunity to create an independent film under the guidance of an experienced filmmaker and mentor, and to build a community of like-minded emerging young filmmakers!
Students must have basic filmmaking and editing experience, and will be admitted by application only. Filmmakers will be expected to work independently on their films for several hours outside of class each week. (Capacity 6 – 8 Students)
Click Here for Application:
Dates:
3 Mondays, Wednesdays and Thursdays
7/13, 7/15, 7/16, 7/20,7/22, 7/23, 7/27, 7/29, 7/30
Cost:
$900 / Members: $810

Visual Effects (VFX) – Sold Out
Learn how movie magic is done! Go behind the scenes and discover the exciting high-tech world of VFX. In this NEW online workshop, students will explore visual effects and how they are created. Students will learn a variety of techniques such as Rotoscoping, Compositing, Set Extension and Camera Tracking using industry-standard VFX software.
This workshop is the perfect mix of storytelling, technology, and creativity that can be done from home! From creating lightsabers to fantastic greenscreen worlds, to designing your Iron Man Repulsor Jet and even cloning yourself… Let your imagination run wild in this new cutting-edge online VFX workshop!
Software is free to download and all the assets and footage will be provided for each class. See tech requirements below. (Class Size: 6 – 8)
Dates:
Session 2: 8/3 – 8/7 and 8/10 – 8/14
Cost:
$300 / Members: $270
Instructor:
VFX Technical Requirement: (Minimum specifications)
Apple: macOS 10.15 Catalina, macOS 10.14 Mojave, or 10.13 High Sierra or
Windows: Microsoft Windows 10 (64-bit), Microsoft Windows 8 (64-bit)
Internet connection: Required for online activation (FREE)
Processor: 4th Generation Intel® Core™ Processors or AMD equivalent.
RAM: 4GB (8 GB Recommended)
Graphics Video Memory: 1 GB minimum
Hard Drive Space: 8 GB available

On Camera Auditioning for TV and Film for TEENS
This 5-day intensive is designed to de-mystify what happens in the audition room. Students will learn the basics of on-camera auditioning, working with sides, building your brand, developing industry relationships, and learning to handle the business of the business. You will get in front of the camera every week, and get real world training and feedback. In this class you'll learn how to work honestly and stand out from the pack in the world of TV. We'll work with various film and TV scenes and learn how to bring the script to life! At the end of the workshop, students will receive a copy of their in-class auditions.
Students will need a device (laptop, tablet, phone) with a camera and access to wifi. Classes will be held over ZOOM and students will be learning how to shoot live auditions and self tapes in their homes. Your Instructor will also record these auditions and play them back live during class. (Class Size 7-10)
Cost:
$300 / Members: $270

Screenwriter's Workshop
For young screenwriters looking to improve their craft, this writing workshop will help make their scripts stand out. Students will dig deeply into story analysis and character development while creating their own original short, feature or television scripts. While inside our "writer's room" environment, students will be able to give and receive invaluable feedback on their stories from experienced, and like-minded writers. Basic screenwriting knowledge is required, and students will be expected to write portions of their script outside of class. (Class size: 8 – 10)
Dates:
7/20 – 7/24 and 7/27 and 7/31
Cost:
$420 / Members: $378

MEMBERS: Log in to receive 10% MEMBERSHIP DISCOUNT.
(Please Note: Discount applies to $75 Family membership or higher)
Scholarships are available for qualified students
All courses will be held on ZOOM unless otherwise noted and will require a camera and microphone. Any other technical requirements will be included in the course description.
For More Information Contact: Education@MontclairFilm.org