Class
S3: Intermediate Filmmaking Intensive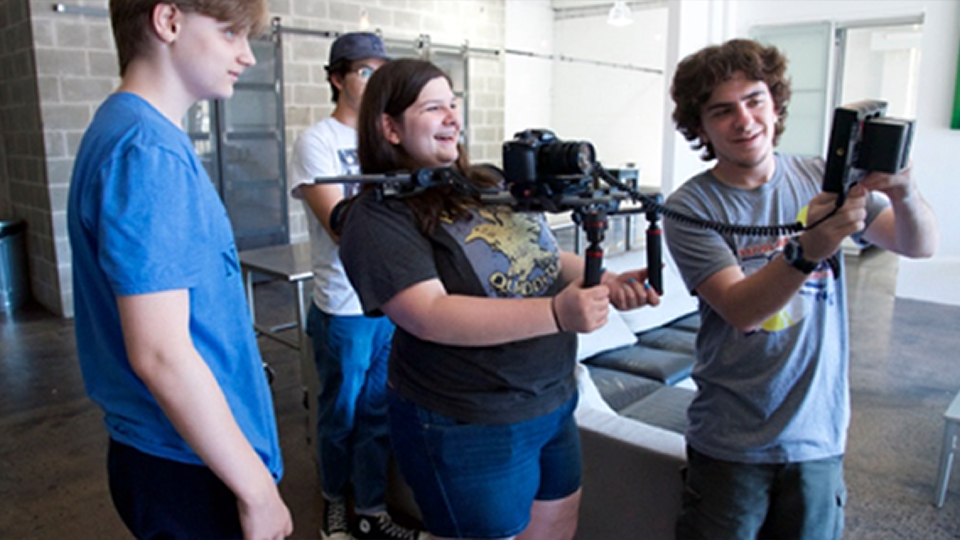 (Hybrid Workshop: 2 Weeks Onsite + 1 Week Virtual)
In this limited 3-week workshop, filmmakers will create their own original short for their portfolio, film competition – or just to take their filmmaking skills to the next level! Each student will gain valuable feedback from their instructor and their peers as they share their work throughout the process. Students will also have the opportunity to meet and interact with special guest filmmaking professionals who will be invited to share the secrets of their craft.
For the first 2 weeks, students will meet in person where they will be guided through each step of the process from concept to script, and from pre-production through principle photography and production. Production management skills, camera, lighting, sound and more will be reviewed and expanded upon.
In week 3, classes will meet virtually, allowing students to edit their films on their own time. The class will meet online for approximately 2 hours daily for Post Production workshops, and to review students' cuts at various stages. The class will culminate on Friday, 8/20, with a screening for family and friends in Montclair Film's Cinema505 (COVID restrictions will apply.)
This workshop is an excellent opportunity to create an independent film under the guidance of an experienced filmmaker and mentor, and to build a community of like-minded emerging young filmmakers. If you're thinking of applying to film school, this is the perfect way to build your portfolio!
Students must have basic filmmaking and editing experience, and will be admitted by application only. Filmmakers will be expected to work independently on their films for several hours outside of class in Week 3. (Space is limited! Class Size: 6 – 8 Students)
Dates:
8/2 – 8/6 and 8/9 – 8/13 In-Person
12:30 – 5:308/16 – 8/19 on ZOOM
12:30 – 2:308/20 Film presented at Cinema505
Cost:
$1650 / Members $1485