News
MINARI, NOMADLAND Lead Montclair Film Alumni at 93rd Academy Award Nominations
The nominations for the 93rd Academy Awards were announced this morning and while we're happy for all the nominees, Montclair Film would like to especially congratulate all of our supported films and filmmakers who were recognized this year. Projects and filmmakers who were supported by Montclair Film in 2020 made up a total of 23 total nominations in 15 different categories.
NOMADLAND and MINARI, which screened as part of the 2020 Montclair Film Festival, were represented among the 8 films nominated this year for Best Picture. In addition, our Closing Film, ONE NIGHT IN MIAMI… was also recognized by the Academy with three total nominations including Best Supporting Actor for Leslie Odom, Jr. Best Adapted Screenplay for Kemp Powers, and Best Original Song.
NOMADLAND, last year's Opening film, was nominated for 6 total Oscars, including Best Actress (Frances McDormand) and Best Director for Chloé Zhao, the first woman of color to be nominated for Best Director. The film screened as part of our Carpool Theater screening program, which followed in the tradition of a classic drive-in movie experience that followed approved protocols for social distancing.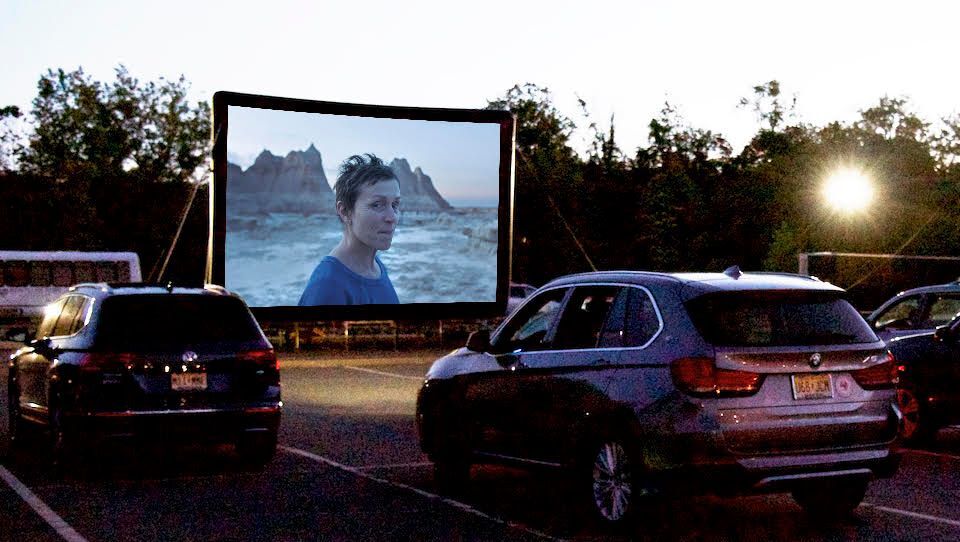 MINARI
, a Centerpiece Film of the 2020 Festival, also received 6 total Oscar nominations including Steven Yeun, the first Asian-American to be nominated for Best Actor, and 73-year-old Youn Yuh-jung ("the Meryl Streep of South Korea") who was nominated for Best Supporting Actress. Lee Isaac Chung, who was named our 2020 Breakthrough Director, was recognized with a Best Director nomination and spoke to our Executive Director Tom Hall about bringing this semi-autobiographical story to the big-screen as part of our Storyteller Series, presented in partnership with Audible.
Writer/Director Aaron Sorkin's film THE TRIAL OF THE CHICAGO 7 was nominated for 6 Oscars this year including Best Picture and Sorkin himself was nominated for Best Adapted Screenplay. During the festival last October, Sorkin joined Stephen Colbert in conversation for a wide-ranging discussion on the film, his influences and why we don't see more of Aaron Sorkin singing and dancing.
Legendary animator Glen Keane (THE LITTLE MERMAID, BEAUTY AND THE BEAST) made his directorial debut with the Netflix animated feature OVER THE MOON, which was nominated for Best Animated Feature this year. During the 2020 Festival, Keane joined us along with producers Gennie Rim and Peilin Chou and stars Cathy Ang and Phillipa Soo to discuss creating the first animated feature distributed by a major Hollywood studio to center on an entirely Asian cast.
Romania received its first ever Oscar nominations today (Best Documentary Feature and Best International Feature Film) for the gripping expose COLLECTIVE, which investigates a 2015 fire at a nightclub that killed 64 people, and won a Special Jury Prize for The Pursuit of Justice at the festival. Last year, we spoke with director Alexander Nanau about the tragedy and the political corruption he uncovered while digging into the scandal.
Tune in at 8:00 p.m. ET on Sunday, April 25, to watch the ceremony on ABC and see who takes home the top prizes!