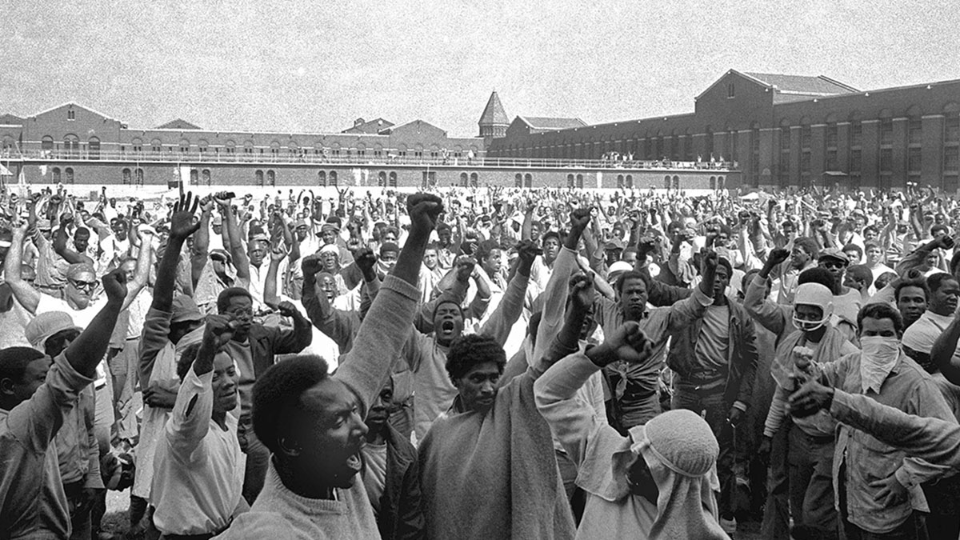 $15 Regular
$13 Members (not a member?)
JUST ADDED!
On Sept. 9, 1971, over 1,200 inmates at the Attica correctional facility in Attica, NY, seized the yard at the maximum-security prison, took more than three dozen guards and civilian employees hostage, and demanded more humane treatment and better conditions. For five days, the world watched as TV news cameras covered the story from both outside and inside the prison, as journalists and a team of negotiators converged at the scene.  But when law enforcement was ordered by New York Governor Nelson Rockefeller to retake Attica, the resulting massacre by state police left 29 inmates and 10 hostages dead — the deadliest violence Americans had inflicted on each other in a single day since the Civil War. Before the smoke from the tear gas cleared, police tortured inmates behind the walls. No charges were ever brought against authorities for the killings of inmates and guards. It was the largest prison rebellion in U.S. history.
Now, on the 50th anniversary of the Attica uprising, Emmy-winning director Stanley Nelson and producer and co-director Traci A. Curry will examine one of the most shocking incidents in the nation's history in the extraordinary, in-depth documentary ATTICA. Through original interviews with former inmates, family members of the hostages, and those who witnessed it first-hand, Nelson and Curry bring us back to a moment that resonated for decades, utilizing hundreds of hours of footage and never-before-seen archival tapes from inside the prison. ATTICA captures the personalities, politics, emotions, and tragedy that stands as a wake-up call —then and now — about the need for prison reform and the responsibilities of justice.
Q&A with director Traci A. Curry to follow this screening.