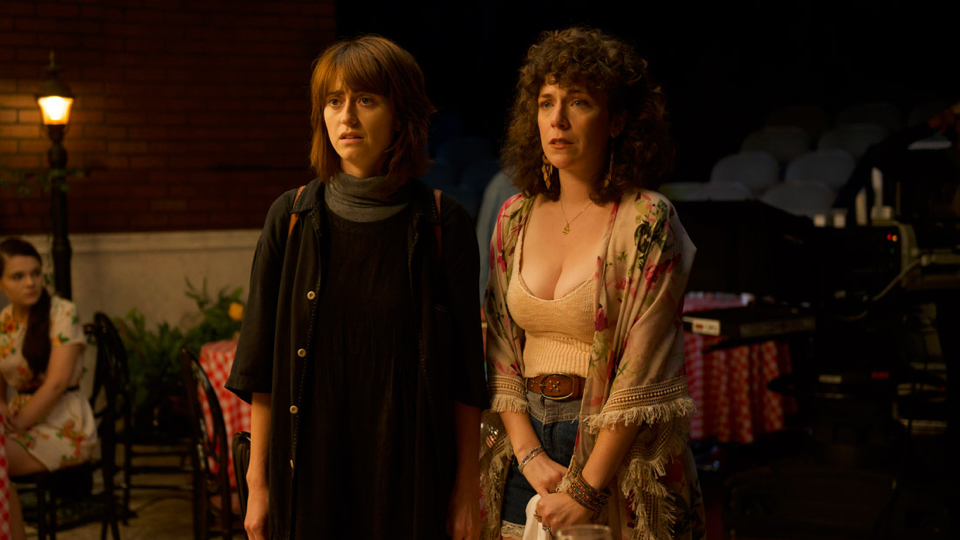 $15 Regular
$13 For Members (not a member?)
Rachel (writer/director/star Hannah Pearl Utt) and Jackie (co-writer and star Jen Tullock) are sisters living and working on the margins of the New York City theater community with their father, Mel (Mandy Patinkin), a playwright struggling to find recognition. But when an expected tragedy strikes the family, new revelations upend the complacency of their lives, bringing unresolved tensions to the fore and forcing the sisters to discover their true selves. BEFORE YOU KNOW IT is a rare and tender film, a story filled with laughs, pathos, and wisdom about what makes families who they are.
Q&A with writer/director/star Hannah Pearl Utt and writer/star Jen Tullock to follow. 
Genre

Fiction, Comedy, Drama, LGBTQ, Women's Interest, NYC Interest, Feature Film

Runtime

98 min

Section

Fiction Feature

Release Year

2019

Director

Hannah Pearl Utt

Producer

Mallory Schwartz, Josh Hetzler, James Brown

Cast

Hannah Pearl Utt, Jenn Tullock, Judith Light, Mandy Patinkin, Mike Colter

Country

USA