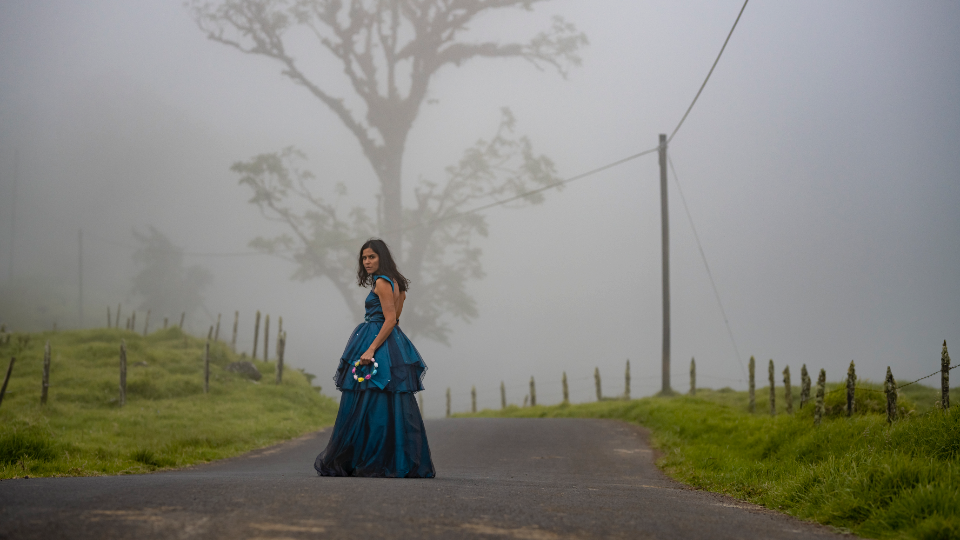 $15 Regular
$13 for Members (not a member?)
THIS FILM WILL SCREEN FOR IN-PERSON AUDIENCES ONLY

Clara (played by the wonderful Wendy Chinchilla Araya, in her first role), is believed to have special powers as a "healer." She sustains a family and a village in need of hope, while finding solace in her relationship with the natural world. After years of being controlled by her mother's repressive care, Clara's sexual desires are stirred by her attraction to her niece's new boyfriend. The stunning CLARA SOLA is the story of this newly awakened force, following Clara to unexplored territory, pushing the boundaries that have shaped her life, both physical and mystical.
Genre

Fiction, Coming of Age, Drama, Foreign Language, Women's Interest, Feature Film, Subtitled, Indigenous Stories, Female Filmmaker, In Person Only

Runtime

106 min

Section

Future/ Now Competition

Release Year

2021

Director

Nathalie Álvarez Mesén

Producer

Nima Yousefi, Alan McConnell, Géraldine Sprimont, Anne-Laure Guégan, Karina Avellán Troz, Marcelo Quesada Mena

Cast

Wendy Chinchilla Araya, Daniel Castañeda Rincón, Ana Julia Porras Espinoza, Flor María Vargas Chaves

Country

Costa Rica/Sweden/Belgium/Germany