Panel + Conversation
Conversation With Jeff Daniels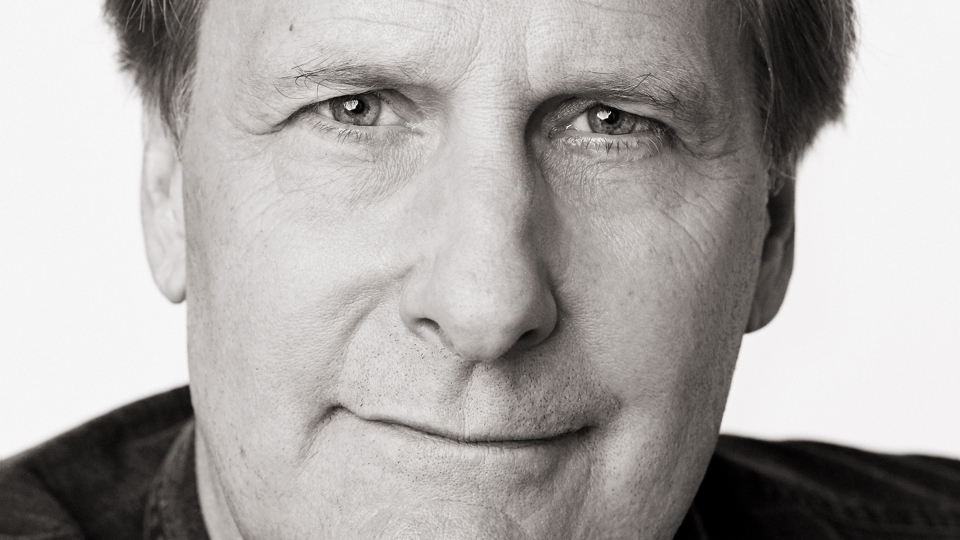 $25 Regular
$20 For Members (not a member?)
The 2018 Storyteller Series is co-presented by Audible
Actor, musician, and playwright Jeff Daniels is known for his roles in such films as TERMS OF ENDEARMENT, THE PURPLE ROSE OF CAIRO, ARACHNOPHOBIA, DUMB AND DUMBER, DUMB AND DUMBER TO, THE HOURS, THE SQUID AND THE WHALE, and GOOD NIGHT AND GOOD LUCK, as well as his Emmy Award-winning performance on HBO's THE NEWSROOM.
His most recent project was Hulu's 10-episode series THE LOOMING TOWER which debuted in February 2018. Based on the Pulitzer Prize winning exposé by Lawrence Wright, THE LOOMING TOWER traces the rising threat of Osama Bin Laden and Al-Qaeda, and takes a controversial look at how the rivalry between the CIA and FBI may have inadvertently set the stage for the tragedy of 9/11 and the war in Iraq. Additionally, Daniels recently starred in the Western series GODLESS, written and directed by Scott Frank and produced by Steven Soderbergh for Netflix. It was recently announced that Daniels has been cast as Atticus Finch in Aaron Sorkin's Broadway-bound adaptation of Harper Lee's TO KILL A MOCKINGBIRD. The casting reunites THE NEWSROOM's Emmy-winning actor with its creator, along with Scott Rudin, who will produce the new play with Lincoln Center Theater.
He was also seen in part 1 of THE DIVERGENT SERIES: ALLEGIANT, alongside Shailene Woodley and Theo James, 20th Century-Fox's THE MARTIAN, directed by Ridley Scott, and Universal's STEVE JOBS, directed by Danny Boyle.
Daniels has received many prestigious nominations over the course of his long career, including four Golden Globes (THE PURPLE ROSE OF CAIRO, SOMETHING WILD, THE SQUID AND THE WHALE, THE NEWSROOM); four SAG Awards (THE HOURS, GOOD NIGHT AND GOOD LUCK, THE NEWSROOM 2013/2014); and two Emmys (THE NEWSROOM 2014/2015).
Alongside screen work, Daniels has many stage credits to his name and is the founder of The Purple Rose Theater Company in Chelsea, Michigan. On Broadway, he has starred in BLACKBIRD opposite Michelle Williams, in Yasmina Reza's GOD OF CARNAGE for which his performance earned a 2009 Tony Award nomination for Best Actor, A. R. Gurney's THE GOLDEN AGE, Lanford Wilson's REDWOOD CURTAIN, and Wilson's FIFTH OF JULY. He has appeared off Broadway in productions of Wilson's LEMON SKY and Bradley Rand Smith's adaptation of JOHNNY GOT HIS GUN.
Daniels is also a musician and songwriter, and has recorded six full length albums. He resides in Michigan with his wife.
Moderated By Stephen Colbert
Runtime

90 min

Section

Storyteller Series, Co-Presented by Audible