Virtual Cinema
Dear Comrades!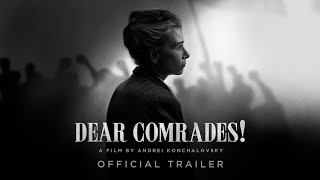 $12 Regular
$10 for Members (not a member?)
Virtual Screening Available In the USA
Available Friday, January 29 – Thursday, February 11
NEW YORK TIMES CRITIC'S PICK!
Russia's Official Submission to the Academy Awards
When the communist government raises food prices in 1962, the rebellious workers from the small industrial town of Novocherkassk go on strike. The massacre which then ensues is seen through the eyes of a devout party activist. DEAR COMRADES! received critical praise out of the Venice Film Festival, with Variety calling it "scintillating" and "meticulous and majestic, epic in scope and tattoo-needle intimate in effect," and The Playlist describing it as "a fascinating blend of dark satire and bleak archaeology."
In Russian with English subtitles.