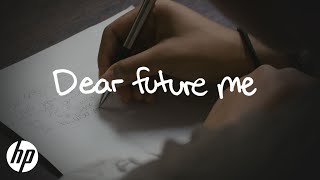 THIS FILM WILL SCREEN FOR BOTH IN-PERSON + VIRTUAL AUDIENCES
Every June at Maplewood Middle School in NJ, 6th grade students participate in a rite of passage: they write a letter to their future 18-year-old selves. For over 25 years, this extracurricular assignment has encouraged students to imagine and reflect on who they are and who they will become.
Q&A with directors Sarah Klein + Tom Mason to follow the NJ SHORTS screening.
Playing in NJ SHORTS + SHORTS FOR ALL AGES.
For tickets: please select the complete shorts program you'd like to purchase above.
Genre

Coming of Age, Documentary, Education, Kids & Family, New Jersey Interest, Short Film, MFF Virtual Cinema, In Person + Virtual

Runtime

13 min

Section

NJ Shorts, Shorts for All Ages

Release Year

2020

Director

Sarah Klein, Tom Mason

Producer

Karen Kahn, Angela Matusik, Heather Martino

Subject

Juliette Dabb, Jacquelyn Gualpa, Caitlyn Huetz, Armaan Jahangir, Aurianne Konan, Aiden Luey, Mariella Amado-Olazabal, Miles Artis, Sammy Daley, Jack Ebert, Emily Frank, Simone Hendricks, Tamarra Henry, Nehievana Herndon-Jones, Isadora Hunt, Mina Johnstone, Gianni Sainte, Genevieve Stefens, Maya Vijayvergiya, Dylan Yahiaoui

Country

USA