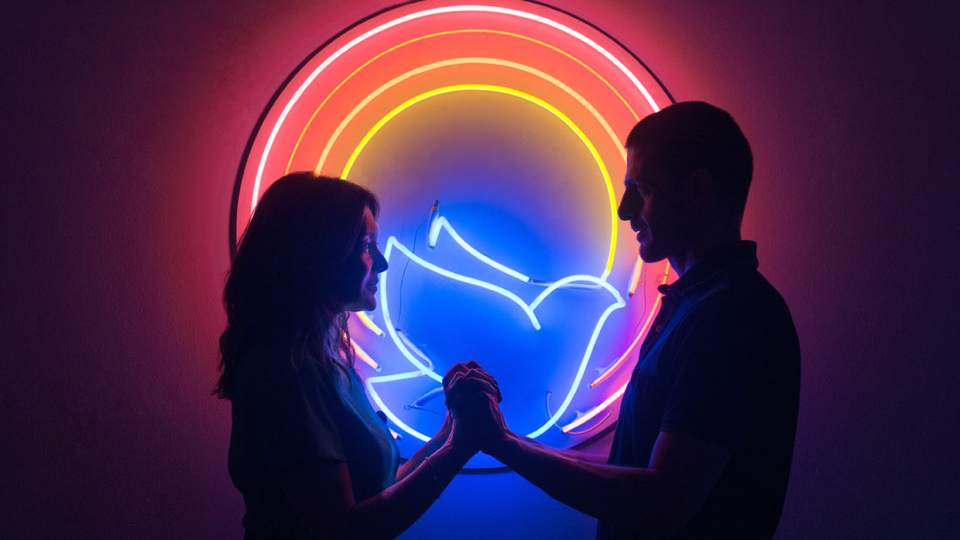 $15 Regular

$13 For Members (not a member?)
An atmospheric sci-fi story set in Brazil, in the year 2027, Gabriel Mascaro's (NEON BULL, AUGUST WINDS) latest follows Joana (Dira Paes), a deeply religious woman who uses her position in a notary's office to convince couples on the verge of divorce to attend her cult-like Divine Love therapy sessions in an effort to save their marriages. That is not hard to do in a society where religion has seeped into every crevice and where people celebrate their faith in all-night raves and search for answers from drive-through 24-hour confessional booths. DIVINE LOVE is an intriguing parable and socio-political commentary of a future Brazil in which questionable past choices led to a future where everyone is craving salvation.
In Portuguese with English subtitles. 
Genre

Fiction, Drama, Faith, Foreign Language, Politics, Science Fiction, Subtitled

Runtime

101 min

Section

Fiction Feature Competition

Release Year

2018

Director

Gabriel Mascaro

Producer

Rachel Daisy Ellis

Cast

Dira Paes, Julio Machado, Emilio de Melo, Teca Pereira, Mariana Nunes, Thalita Carauta

Country

Brazil/Uruguay/Denmark/Norway/Chile