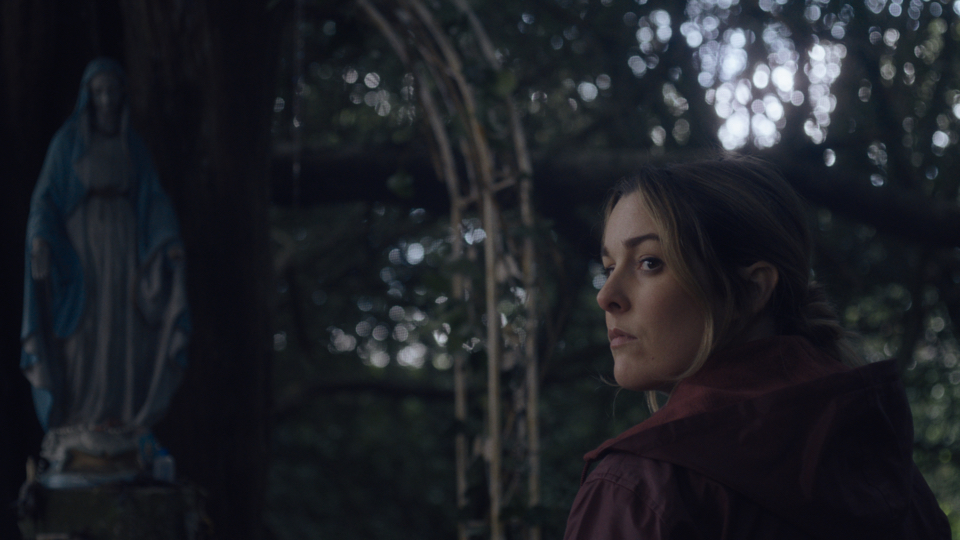 $14 Regular
$12 For Members (not a member?)
Melanie Thomas (Anna Margaret Hollyman) is an American sculptor obsessed with the disappearance of a young girl. When she incorporates the story into her art, she receives a mysterious invitation to present her new work in the small Irish town where the disappearance occurred. But things are not what they seem, and soon, Melanie must confront the unforeseen consequences of her visit. Michael Tully's DON'T LEAVE HOME is a strange, beautiful contemporary thriller that draws upon its gothic cinematic influences to spin a story filled with surprises, twists, and an unsettling sense of dread.
Q&A with director Michael Tully to follow both screenings. 
Runtime

86 min

Section

Fiction Feature

Director

Michael Tully

Producer

Jeffrey Allard, Walter S. Hall, George Rush Jr., Ryan Zacarias

Cast

Anna Margaret Hollyman, Lalor Roddy, Helena Bereen

Country

USA