Film
Double Feature:
Primal Scream with Made a Movie, Lived to Tell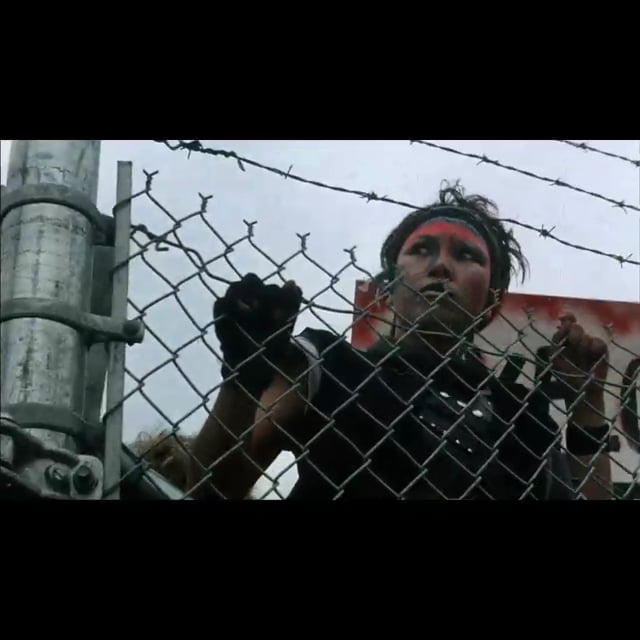 $10 Regular
$8 for Members (not a member?)
Join us for a double feature of 1988's sci-fi cult classic PRIMAL SCREAM, and MFF 2018's MADE A MOVIE, LIVED TO TELL, which tells the story of the making of PRIMAL SCREAM.
PRIMAL SCREAM
Set in an imagined future of 1993 (the film was actually shot in 1983), a terrifying, volatile new energy source known as Hellfire is being mined in outer space. Conflicting, nefarious interests (from the corporate side, run by a seemingly buttoned-down heroin addict – to a collection of wild-eyed, interplanetary eco-extremists) wish to co-opt this deadly material for their own evil use, leaving the world in peril. Into this mix falls Atlantic City-based hot-shot private investigator Corby Mchale (Ken McGregor), who is immediately thrust into the chaos of this international, intergalactic energy clash. With the help of his friends and former colleagues, including bonkers sidekick, Nicky Fingers (Joe White); hard charging, devilishly handsome former boss Frank Gitto (Jon Maurice) and former police partner/ex-wife Sam Keller (Sharon Mason), Corby makes his way to the heart of the dispute, risking all to save the world…. from the comfort of his seedy Atlantic City neighborhood.
Created with a collision of some colorful and – though clearly diy – cleverly effective visual effects, cool locations and production design, PRIMAL SCREAM fascinates, at times, in its sheer will to entertain. It also features the final performance of Hollywood legend, Mickey Shaughnessy (FROM HERE TO ETERNITY, JAILHOUSE ROCK)! It is an ambitious, slightly delirious slice of Jersey centric regional filmmaking that, until now, has never had an official theatrical presentation.  World Theatrical Premiere.
MADE A MOVIE, LIVED TO TELL
MADE A MOVIE, LIVED TO TELL revolves around the making of PRIMAL SCREAM, an obscure, shot-in- New Jersey 35mm feature, originally known as HELLFIRE. Filming began in 1983. The crew was young, inexperienced, and hopeful. The conceit – a futuristic film noir about a tough, dissolute private eye's
mission to wrestle from the hands of evil an explosive energy source mined in outer space – was highly ambitious. And there was no money, of course. The stop and start production took over two years, and was punished with an endless series of troubles; some wrenchingly serious, some seriously comic. It took
a toll on the cast and crew – there were fights and recriminations – but it also resulted in lifelong bonds among those involved. The documentary is as much about the emotional residue of PRIMAL SCREAM's making as it is about its actual production, people wrestling with the lingering, bittersweet afterlife of a
long completed, yet highly imperfect, creative journey.
Q&A with directors William J. Murray, and Keith Reamer, DP Dan Karlock (Friday only), actors Sharon Mason, Ken McGregor (Saturday only), and Joseph White (Saturday only), AD David Swift and Assistant Camera Will MacGhee (Saturday only) to follow. 
Runtime

130 min

Section

Filmmakers Local 505

Director

William J. Murray, Keith Reamer

Cast

Kenneth McGregor, Sharon Mason, Julie Miller

Country

USA