Contest
Enter the Montclair Film Oscar® Pool!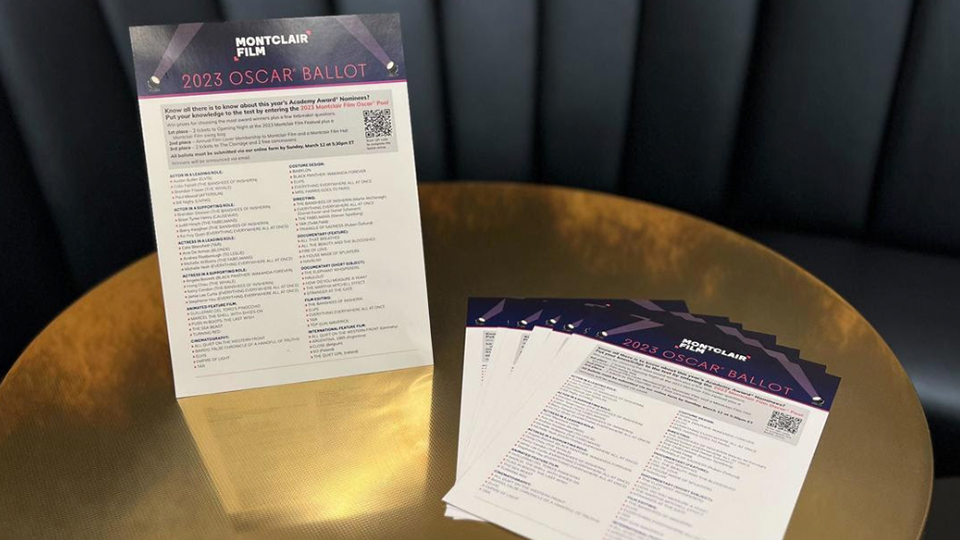 Know all there is to know about this year's Academy Award® Nominees? Put your knowledge to the test by entering the 2023 Montclair Film Oscar® Pool!
Win prizes for choosing the most award winners plus a few tiebreaker questions:
1st Place: 2 tickets to Opening Night at the 2023 Montclair Film Festival plus a Montclair Film Swag Bag
2nd Place: Annual Film Lover Membership to Montclair Film and a Montclair Film Hat
3rd Place: 2 tickets to The Clairidge and 2 free concessions

All ballots must be submitted via our online form by Sunday, March 12 at 5:30pm ET.  The Academy Awards® will air on Sunday, March 12th at 8pm.  Winners will be notified Monday, March 13 via email.
Haven't seen all the nominees yet? Check out our For Your Consideration Series, running through Thursday, March 9 at The Clairidge.