Film
Ferris Bueller's Day Off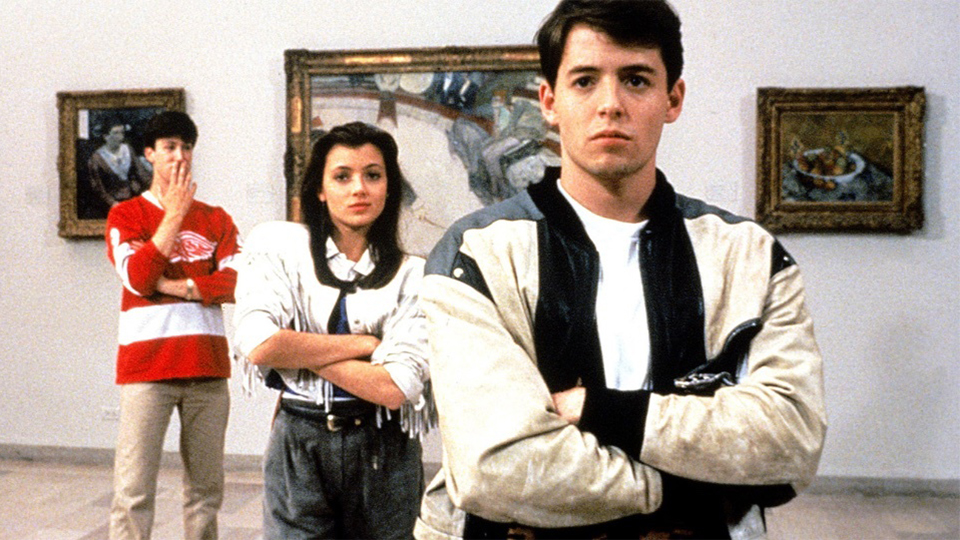 $25 per Car
*Tickets must be purchased online prior to the event
Due to recently scheduled events beyond our control, we will be moving our screening of FERRIS BUELLER'S DAY OFF from Friday, June 12 to Monday, June 15.  Previously purchased tickets for this sold out screening will be honored on Monday, June 15th.
Ferris Bueller (Matthew Broderick) has an uncanny skill at cutting classes and getting away with it. Intending to make one last duck-out before graduation, Ferris calls in sick, "borrows" a Ferrari, and embarks on a one-day journey through the streets of Chicago. On Ferris' trail is high school principal Rooney (Jeffrey Jones), determined to catch him in the act.
This film begins promptly at sunset (approximately 8:45PM), and ticketed patrons should plan to arrive early in order to follow strict safety precautions for the screening.
For more information on our Carpool Theater events, check out our FAQs. 
Genre

Runtime

103 min

Section

Carpool Theater

Release Year

1986

Director

John Hughes

Producer

John Hughes, Tom Jacobson

Cast

Matthew Broderick, Alan Ruck, Mia Sara, Jennifer Grey

Country

USA