News
FITS & STARTS:
Creative
Comedy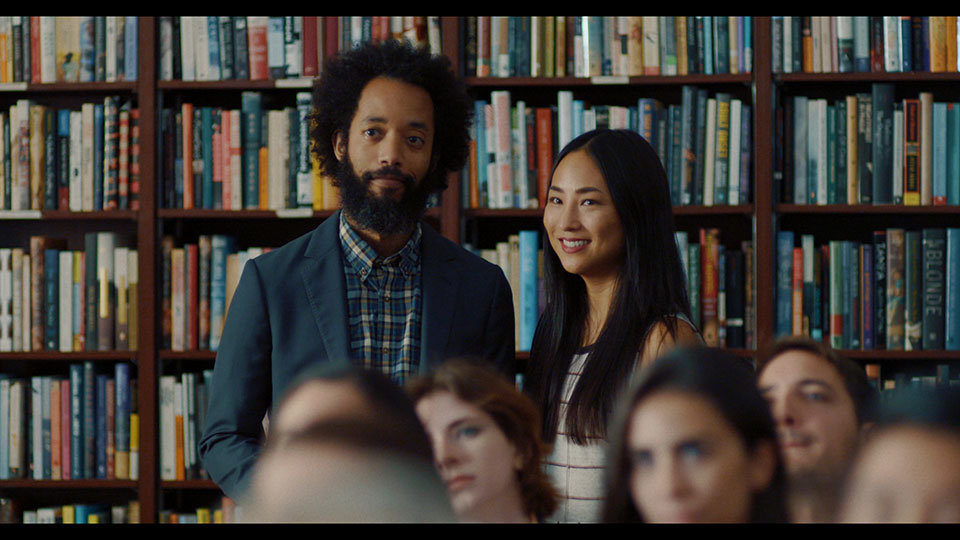 In FITS & STARTS, David (Wyatt Cenac, THE DAILY SHOW) is a struggling novelist who can't seem to escape his wife Jennifer's (Greta Lee) literary success. Chronically underestimated by Jennifer's peers and publishers, David walks the tightrope between gratitude and disappointment with wit, grace, and more than a little hard-won cynicism. But when a road trip to a publisher's salon takes an unexpected turn, he has to face his own creative shortcomings and find a way to regain control of his life and work. Laura Terruso's FITS & STARTS is a delightfully comic look at the trappings of a creative life driven by both love and need.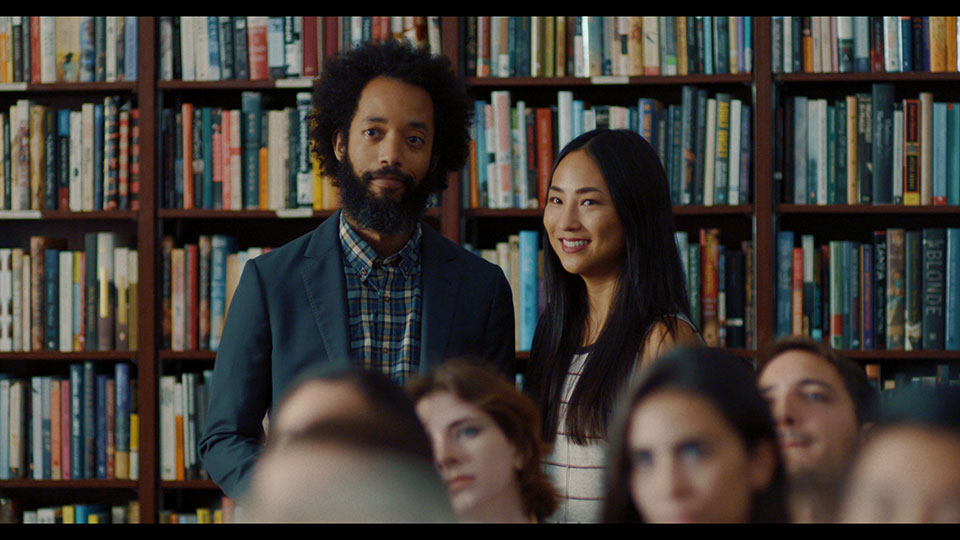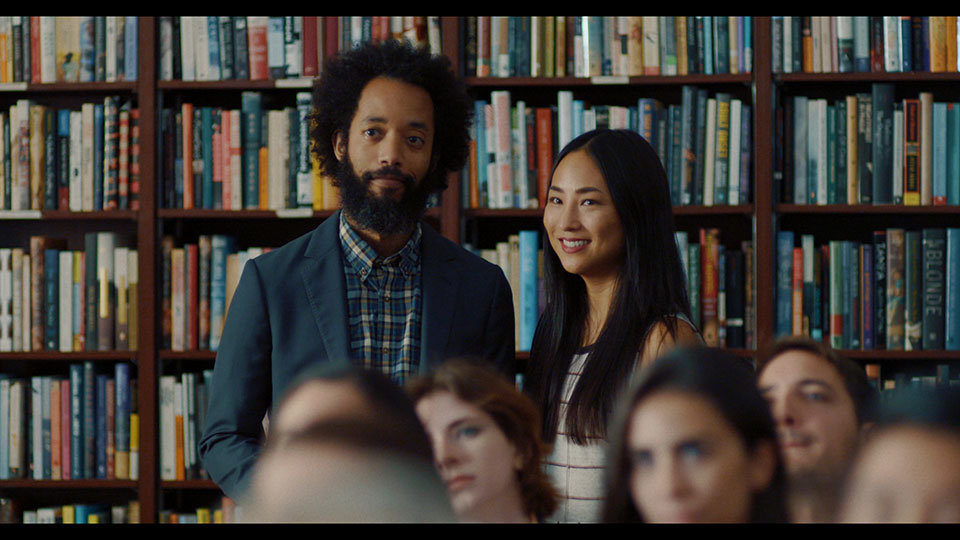 Montclair Film Festival was happy to talk to Director Laura Terruso about her astute comedic film.
How do you describe FITS & STARTS in your own words? 
Laura: FITS & STARTS is a comedy about the tension between the creative process and the business of art. David is a writer who is struggling to find his voice, while his wife Jennifer is a prolific literary wunderkind. I set out to explore the joys and discontents of being part of a "creative couple"–looking at the relationship dynamics that emerge when people share the same profession as their spouse.
What drew you to this particular story? And what made you want to tell this story the way that you did?
Laura: This film is very personal for me and I hope that in addition to being funny, it is heartfelt. I like to center my work on a central character and then structure the film around them and their journey.  With this film, as a part of David's journey, I found myself satirizing the art world, which is a world I have spent time in. I was a performance artist (which in New York City is basically an alternative comedy scene) before I became a filmmaker.
FITS & STARTS obviously depicts the difficulties that an author can experience when comparing themselves with someone who happens to be experiencing more success. What/who inspired this storyline, and how do you see writers handling similar situations?
Laura: Most artists embedded within a specific artistic community have a tendency to compare themselves with those around them. This becomes even more heightened when two artists are married, and one is experiencing a great deal of success. It's human nature, and it's great fodder for drama.
What do you see as the most difficult problem with writing a subtle comedy like FITS & STARTS?
Laura: Lots of people talk about how hard comedy is. I think comedy is only difficult if you don't see the world that way. Humor is how I express myself and I'm very grateful for that.
How do you see the socio-economic differences and personalities of the supporting characters contributing to the story for the main characters?
Laura: As for the supporting characters, I basically wanted to create  a house of horrors for David's character to go through that felt true to this world of fine art and publishing.
Tell us about the casting process. 
Laura: I first saw Wyatt Cenac's acting work in Barry Jenkins's debut feature MEDICINE FOR MELANCHOLY. I found his performance in that film to be so truthful and compelling. Wyatt exudes depth and soulfulness and I knew that those qualities were integral to this character. Not to mention… he's got a great beard.
When I met with Wyatt, hearing him talking about the role, I couldn't help but think of the hilarious Greta Lee for the role of Jennifer. I had worked with Greta as a cinematographer on the web series High Maintenance. I knew instinctively that she and Wyatt would have great onscreen chemistry. My first and only choice for the batshit crazy role of Sawyer was Maria Dizzia, and somehow I convinced her to take on a movie where she straddles a pool noodle.
Do you have any advice for aspiring filmmakers? Especially for those wanting to do a comedy film.
Laura: Don't ask for permission.
What do you hope MFF audiences will take away from your film? 
Laura: I hope they leave the theater happy!
---
Director Laura Terruso will be a guest at the following screenings of FITS & STARTS: May 5, 7:00pm and May 6, 3:15pm, both at the Clairidge Cinemas.
Interview by MFF Blogger Christopher Dixon