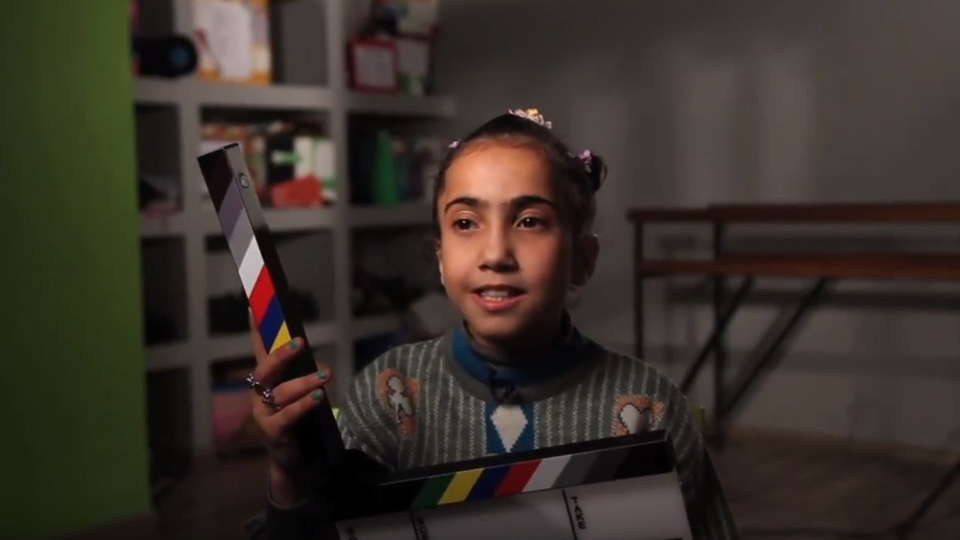 $14 Regular
$12 For Members (not a member?)
HAYATUNA chronicles the work of Swedish NGO Spiritus Mundi and a team of local artists as they bring music, dance, and theater into the lives of a group of orphan, refugee, and handicapped youth. Montclair State University Professor David Sanders and journalist Steve McCarthy traveled with a group of filmmaking students to Amman several times over a period of two years to document the process these children underwent to present a show that expresses their feelings and struggles.
Q&A with directors David Sanders and Steve McCarthy to follow both screenings.
Genre

Documentary, Education, Foreign Language, Made in Montclair, Music, Performing Arts, Special Needs, Teen Interest, War & Conflict, Feature Film

Runtime

60 min

Section

Documentary Feature

Director

Stephen McCarthy, David Sanders

Producer

Stephen McCarthy, David Sanders

Country

USA