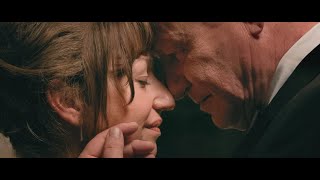 $10 Regular
$8 for Members (not a member?)
Virtual Screening Available In the USA
Available Friday, April 16 – Thursday, April 29
Norway's Official Oscar® Submission for Best International Feature — Shortlisted
NEW YORK TIMES CRITIC'S PICK!
Anja (Andrea Bræin Hovig) lives with Tomas (Stellan Skarsgård) in a large family of biological children and stepchildren. For a number of years the two adults have grown independent of each other, with creative jobs in parallel worlds. When Anja gets a life-threatening diagnosis, their modern life breaks down and exposes neglected love. Alone with her grief and her fears, Anja realizes that she needs Tomas' full help and support. It's their only chance. Anja and Tomas are thrown into a crash course in mutual trust, and eventually a joint struggle, to deal with this unexpected challenge. By getting to know each other anew, they unconsciously become principal characters in a love story, finally learning to truly love each other after a long life spent together.
In Norwegian and Swedish with English subtitles.
Runtime

125 min

Release Year

2019

Director

Maria Sødahl

Producer

Thomas Robsahm

Cast

Andrea Bræin Hovig, Stellan Skarsgård, Elli Müller Osborne, Gjertrud Jynge

Country

Norway