Virtual Cinema
Hungry to Learn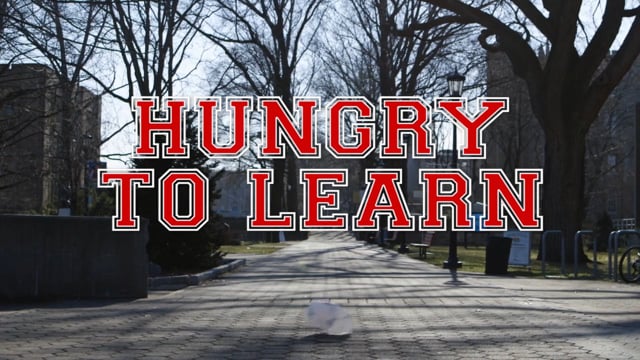 $12 Regular
$10 for Members (not a member?)
Virtual Screenings Available In the USA Only
Available Friday, October 16 – Sunday, October 25
Meet the faces behind an American crisis—college students so strapped to pay tuition that they don't have enough money to eat. It's not about Ramen Noodles and care packages from home; it's a life of suffering from having no food at all, eating at food pantries or off the trays of fellow students. Shot in part on the campus of Montclair State University, HUNGRY TO LEARN tells the story of four college students facing hunger and homelessness and how their dreams of success, college degrees, and food security at school remain just beyond their reach.
Pre-Recorded Q&A with producer Rose Arce to follow.
Closed captions are available for this film.  For a full list of captioned programs, please click here.
Presented in Partnership with