Virtual Cinema
Identifying Features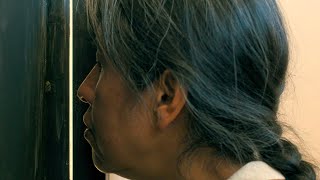 $10 Regular
$8 for Members (not a member?)
Virtual Screening Available In the USA
Available Friday, January 22 – Thursday, February 4
NEW YORK TIMES CRITIC'S PICK!
IDENTIFYING FEATURES, winner of the Audience Award and of a Special Jury Prize at the 2020 Sundance Film Festival, tells the story of Magdalena, a mother who embarks on a journey in search of her son who disappeared en route to the U.S. border. Traveling through the foreboding landscapes of northern Mexico, she meets Miguel, a young man recently deported from the US who is making his way home. The two accompany one another: Magdalena looking for her son, and Miguel eager to see his mother again in a territory where victims and aggressors ramble together. The poignant drama, set in the current Mexican humanitarian crisis, spotlights the country's failed war against drug cartels, disappearances of migrants bound for the U.S. and the dangerous odyssey of those looking for missing family members.
In Spanish with English subtitles.
Genre

Drama, Foreign Language, Immigration, Subtitled, Award Winner

Runtime

95 min

Release Year

2020

Director

Fernanda Valadez

Producer

Astrid Rondero, Fernanda Valadez, Jack Zagha, Yossy Zagha

Cast

Mercedes Hernández, David Illescas, Juan Jesús Varela, Xicoténcatl Ulloa

Country

Mexico, Spain