Storyteller Series
In Conversation: 2020 Filmmaker Tribute Conversation with Aaron Sorkin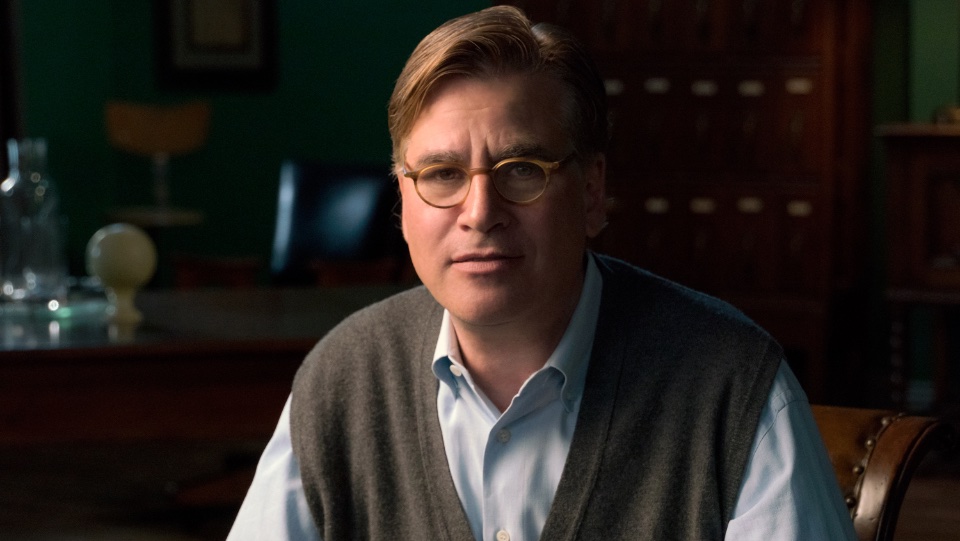 $10 Regular
$8 for Members (not a member?)
Moderated by Stephen Colbert
Academy-Award® winning writer and renowned playwright Aaron Sorkin graduated from Syracuse University with a B.F.A. in Theatre. He made his Broadway playwriting debut at the age of 28 with A FEW GOOD MEN, for which he received the John Gassner Award as "Outstanding New American Playwright." Sorkin made the jump to feature films with his 1993 adaptation of A FEW GOOD MEN. The film was nominated for four Academy Awards® including "Best Picture" and five Golden Globes including "Best Screenplay." He followed this success with screenplays for MALICE, THE AMERICAN PRESIDENT, CHARLIE WILSON'S WAR, and STEVE JOBS, which garnered him a Golden Globe Award for "Best Screenplay."
In 2011, Sorkin won the Academy Award®, Golden Globe Award, Critics' Choice Award, BAFTA Award, and Writers Guild Award in the "Best Adapted Screenplay" category for THE SOCIAL NETWORK. Sorkin also adapted MONEYBALL alongside Steve Zaillian with story by Stan Chervin, winning the Critics' Choice Award and New York Film Critics' Award for "Best Adapted Screenplay," and went on to receive an Academy Award® nomination for "Best Adapted Screenplay." Sorkin made his directorial debut in 2017 with MOLLY'S GAME, which he also wrote. The film garnered Sorkin "Best Screenplay" nominations for an Academy Award®, Golden Globe Award, Writers Guild Award and BAFTA Award.
For television, Sorkin created and produced NBC's renowned series THE WEST WING, which went on to win a total of 26 Primetime Emmy Awards, including "Outstanding Drama Series" for four consecutive years from 2000-2003. For his work on the series, Sorkin twice received the Peabody Award and Humanitas Prize, as well as three Television Critics Association Awards and Producers Guild Awards, a Golden Globe Award and a Writers Guild Award. He also produced and wrote the acclaimed television series SPORTS NIGHT, STUDIO 60 ON THE SUNSET STRIP, and THE NEWSROOM.
In 2018, Sorkin premiered his Broadway stage adaptation of Harper Lee's iconic American novel TO KILL A MOCKINGBIRD. The production currently holds the title of the highest grossing American play in Broadway history. His newest film The TRIAL OF THE CHICAGO 7 is available on Netflix beginning October 16.  Montclair Film is proud to honor Aaron Sorkin with our 2020 Filmmaker Tribute.
Closed captions are available for this conversation. 
This Program is Part of The Storyteller Series,
Presented in Partnership With

Runtime

57 min

Section

Storyteller Series