Storyteller Series
In Conversation with Maggie Gyllenhaal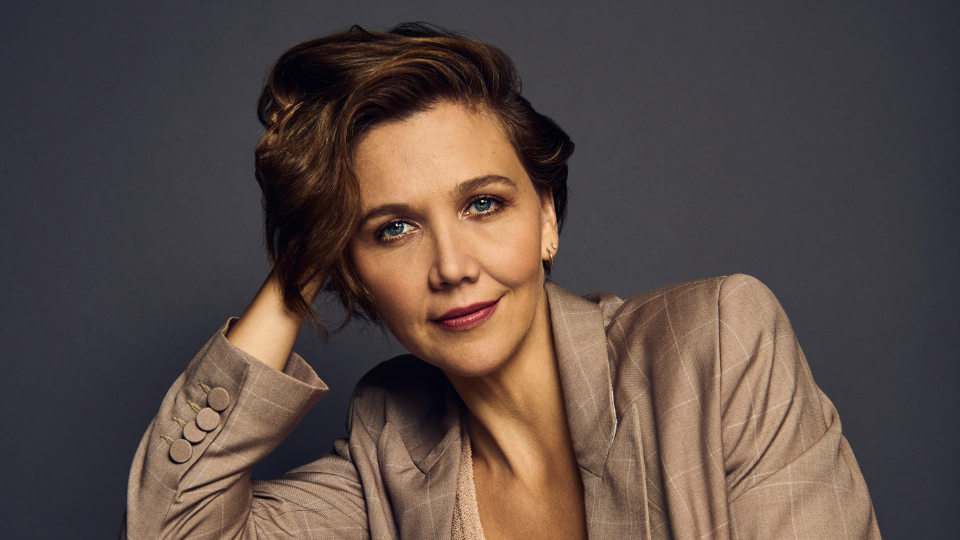 $25 Regular
$20 for Members (not a member?)
THIS EVENT IS PRESENTED FOR IN-PERSON AUDIENCES ONLY
Maggie Gyllenhaal, whose award-winning career as an actress is full of groundbreaking and thought-provoking performances, is making her directorial debut with her screen adaptation of Elena Ferrante's novel THE LOST DAUGHTER, starring Olivia Colman, Dakota Johnson, and Jessie Buckley. For her work on this film, Gyllenhaal will receive the 2021 Montclair Film Festival Breakthrough Director & Writer Award.
Gyllenhaal won acclaim in 2002 for SECRETARY, starring opposite James Spader, for which she won a National Board of Review award and both Golden Globe and Independent Spirit Award nominations. She followed with Laurie Collyer's SHERRYBABY (2006), a painful look at a young woman getting out of prison and hoping to reclaim her child, which earned her a second Golden Globe nomination. In 2009, she starred opposite Jeff Bridges in CRAZY HEART, earning her an Oscar nomination. Other notable film performances include DONNIE DARKO (2001), MONA LISA SMILE (2003), STRANGER THAN FICTION (2006), THE DARK KNIGHT (2008), NANNY MCPHEE RETURNS (2010), FRANK (2014) and THE KINDERGARTEN TEACHER (2018) among many others.
Gyllenhaal moved into television with BBC/Sundance's THE HONORABLE WOMAN (2014), for which she won a Golden Globe Award and SAG and Emmy nominations.  And in 2019, Gyllenhaal concluded her three-season run as the sex worker Candy who becomes a film director in the HBO drama THE DEUCE, which she also produced. Her performance earned her rave reviews, and both Golden Globe and Critics Choice Award nominations.
She's equally at home on stage. She played Priscilla in Tony Kushner's HOMEBODY/KABUL (2004) in both Los Angeles and at BAM (Brooklyn Academy of Music). She also starred as Yelena in UNCLE VANYA (2009) and Masha in THE THREE SISTERS (2011), both alongside her husband Peter Sarsgaard in Austin Pendleton's productions at the Classic Stage Company. She debuted on Broadway in Sam Gold's revival of Tom Stoppard's THE REAL THING opposite Ewan McGregor in 2014.
Her readings of Tolstoy's Anna Karenina and Sylvia Plath's The Bell Jar can be heard on Audible. She also collaborated with artist Matthew Barney on the experimental film RIVER OF FUNDAMENT in 2014.
Gyllenhaal graduated from Columbia University and lives in Brooklyn with her husband and two daughters.
Moderated by Stephen Colbert
The 2021 Storyteller Series is presented by